Is Copilot the best AI companion out there? Help us find out by answering a couple of quick questions!
Meta-owned WhatsApp has announced a bunch of new features for businesses to offer more services and facilitate easy payments without leaving the chat. The social media giant has also announced a new way for businesses to become more authentic on its chat platform.
In its global Conversations event in Mumbai, India, WhatsApp has announced Flows for businesses, a feature that opens up a new opportunity for business entities to attract more people to buy their products. And this will be possible by offering customers the ability to quickly choose their train seat, order a meal, or book an appointment without leaving the chat window. Flows will also include "rich menus and customizable forms", so that businesses can cater to different users' needs.
As for availability, WhatsApp confirmed that Flows will be available for businesses around the world in the coming weeks.
WhatsApp strategy to provide a better online shopping experience also includes a seamless payment system that enables users to make payments faster. The company has said that it's now possible to send a payment using any of the supported UPI (Unified Payment Interface) apps, debit and credit cards, and more — all without leaving the chat. However, this is currently available for users in India.
There is one more feature WhatsApp has plans to introduce to business users. The instant chat messenger is looking to extend the benefits of Meta Verified to businesses in WhatsApp. Once verified, businesses on WhatsApp will get a verified batch, which will prevent customers from falling prey to account impersonation.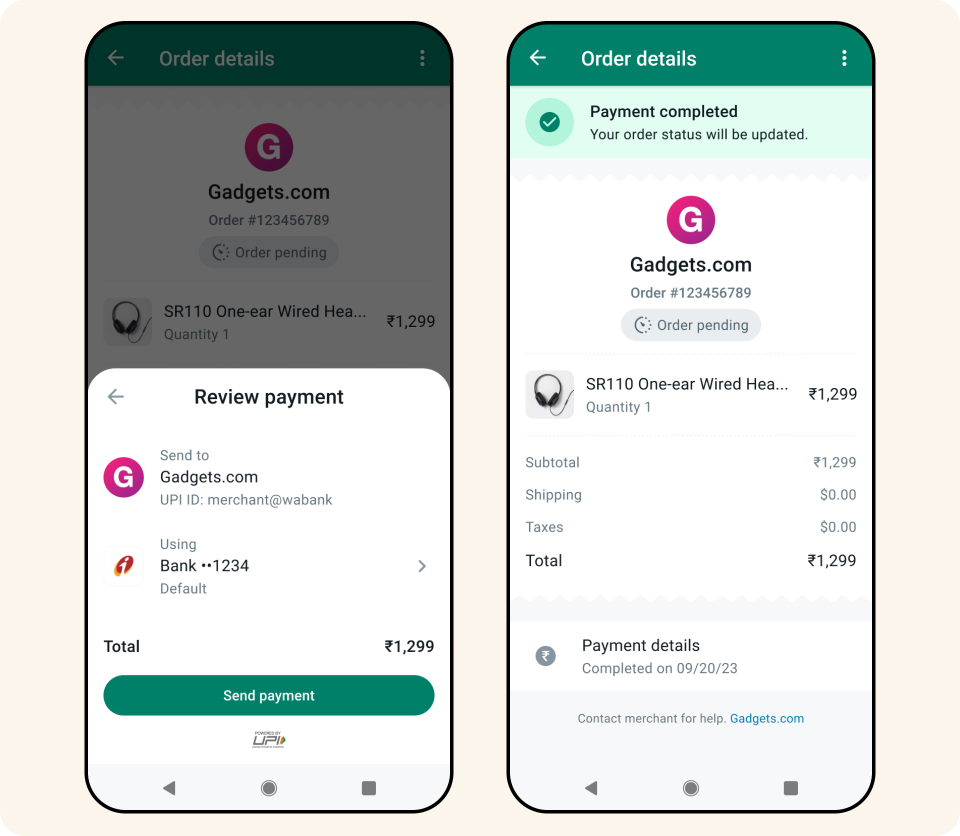 There is more to Meta Verified in WhatsApp. As confirmed by the company, businesses will get enhanced account support, the ability to create a custom WhatsApp page for visibility in a web search, multi-device support so multiple employees can respond to customers, and more. The company will initially test the Meta Verified with small businesses in the WhatsApp Business app before making it available for the WhatsApp Business platform.
Are you a business using WhatsApp to sell your products? If yes, what do you think about these new features? Let us know your thoughts in the comments section.