Have you been longing to try voice reporting on Xbox? Well, we may have some good news for you.
The green console just announced that this feature, alongside the hotly-anticipated Game Pass Core, has arrived for insiders in the Omega ring. The latest build, numbered 2308.230814-2200, brings this feature for a test in a limited environment in English in the US, Canada, Britain, Australia, New Zealand, and Ireland.
"Newly enrolled users in this ring are not guaranteed to receive all early updates, but they'll receive the update prior to the GA release. Additionally, a small subset of users may remain on their current GA build once they enroll until the next system update becomes mandatory for the public," says Xbox.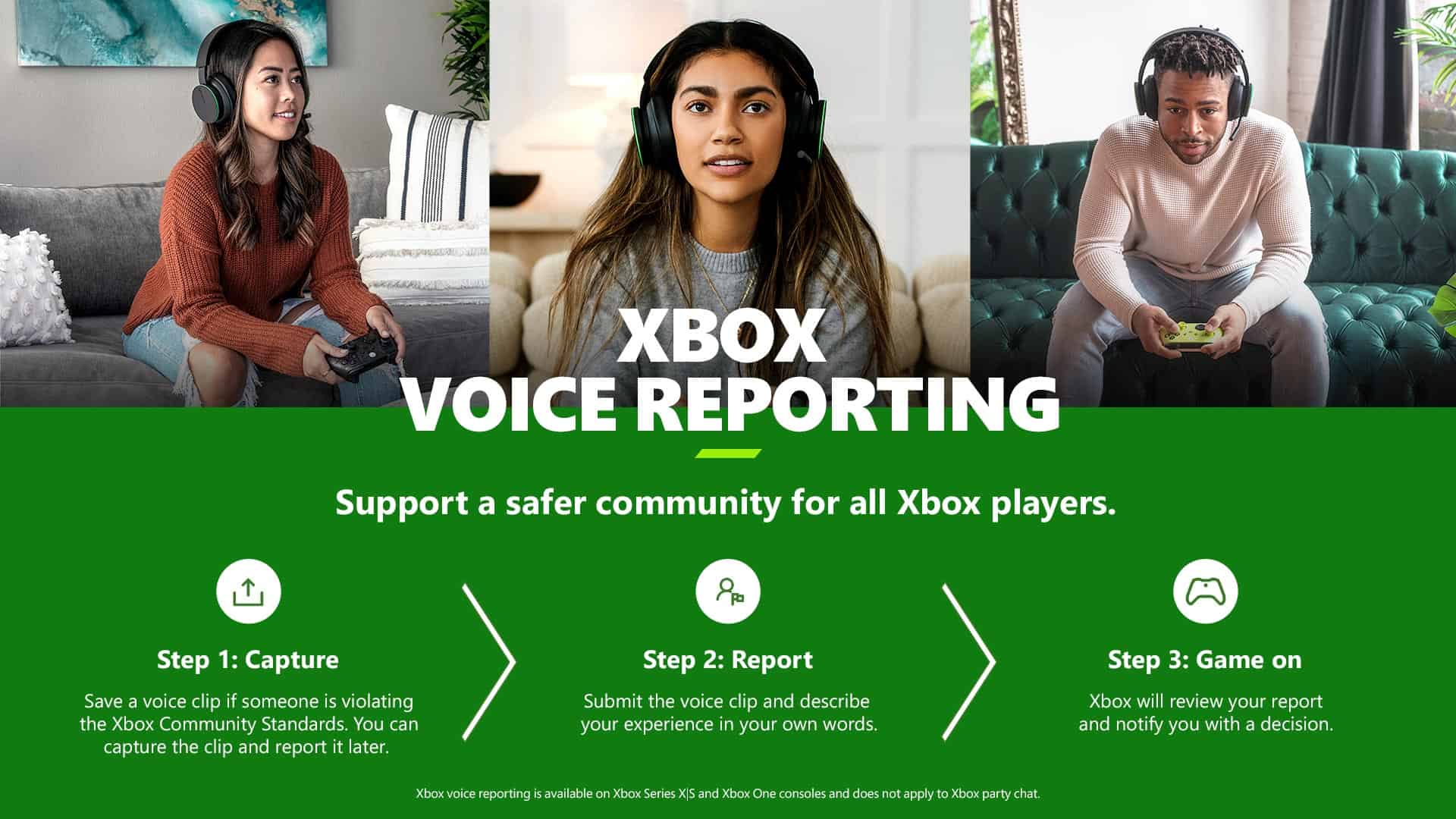 With reactive voice reporting on Xbox, you can report voice chat incidents that violate Xbox's Community Standards. To use this feature, simply press the Xbox button, go to Parties and chats, and select "Report in-game chat."
Besides that, the Xbox Game Pass Core, which previously was available for those in the Alpha and Alpha Skip Ahead rings, is now available on Omega. It costs $9.99 per month or $59.99 per year.
Announced back in July, the feature of voice reporting on Xbox first arrived for insiders on the Alpha and Alpha-skip ahead ring. The Omega ring is the highest in the Xbox Insider Program, so features in this ring are closest to being released to the general public. However, they may still have some bugs or issues.