Along with Visual Studio for Mac, Microsoft today introduced a new Visual Studio product: the Mobile Center. Visual Studio Mobile Center aims to simplify mobile app testing for Android and iOS app developers. The service can connect with GitHub, allowing developers to be able to get started very easily with their app's GitHub repository. Once setup, developers can easily build the app for Android and iOS from Mobile Center on the cloud. After that, they can also test the app right from Mobile Center which is very neat. Testing apps is a very simple process as developers can see how their app looks on a variety of devices, no matter what platform they are supporting.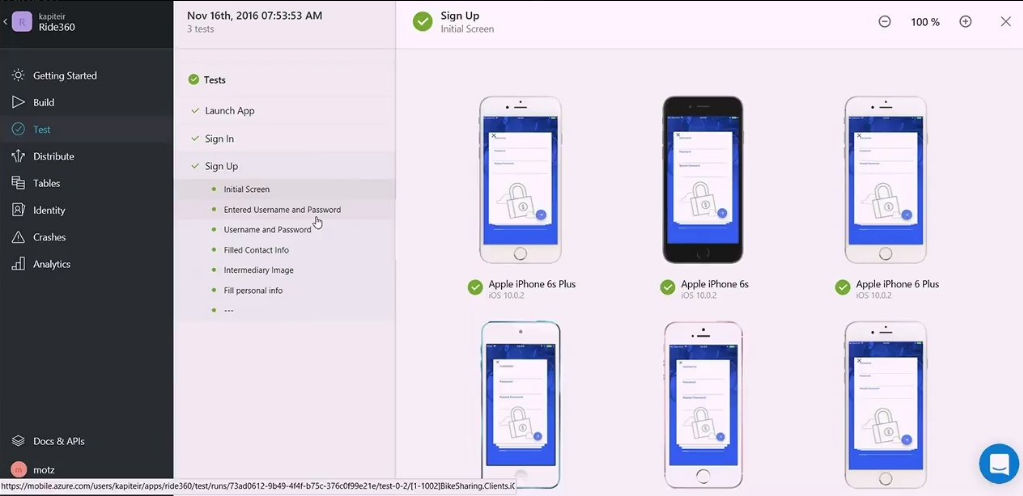 More importantly, distribution of apps is also quite easy with Mobile Center as it allows developers to be able to release a new version of their app right from the service via GitHub. The service is also able to provide crash reports and other analytics about an app which makes it much easier to debug an app and find issues. Developers can also use the analytics data to see more details about their users — for example, they can find out which devices are being used the most, etc.
The service currently seems to support Android and iOS, but it will likely support Windows 10 apps in the near-future.