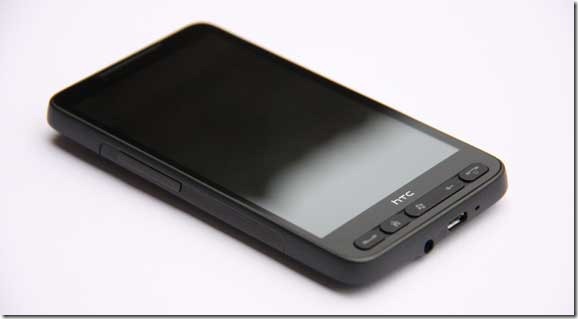 We have already posted about this handset showing up on Virgin Mobile, and then thought it was unusual.  It turns out the HCT HD2 is the first HTC handset to be carried by Virgin Mobile, and on a very compelling package also.
The handset is free on a £30/month 24 month contract and comes with 800 minutes and , free text messages and unlimited data with a 3GB fair use cap.  This certainly much more generous than Vodafone for example, with heir 500 MB fair use cap.
As an added bonus, existing Virgin Media customers with home services such as broadband and TV will also get two months free, as well as unlimited calls to other Virgin Mobiles.
Read the press release below:
Virgin Media Brings Mobile Entertainment to Life with HTC

New partnership with HTC sees HTC HD2 kick start range of high-end data-enabled handsets
Two months free and unlimited calls to other Virgin Mobiles exclusively for Virgin Media customers

Virgin Media has today announced a new UK partnership with HTC Corp., a leading smartphone designer, which will see the cutting-edge HTC HD2 smartphone added to its range of handsets. The HTC HD2 is the first HTC branded phone to be made available through Virgin Media, and marks the start of an expanding range of high-end handsets perfect for consumers looking for the best possible mobile internet and entertainment experience on the go.

The HTC HD2 is powered by a 1GHz Snapdragon processor, making it perfect for enjoying high-quality video and music on the move. Featuring a massive 4.3 inch touch screen with a 480×800 high resolution display, the HD2's sharp and ultra-responsive capacitive screen brings web pages and other content to life with incredible clarity and control.

The Windows Mobile based HD2 also features 'HTC Sense' – HTC's unique design philosophy that delivers a mobile experience that is focused squarely on the user. The HTC HD2 features popular social networking applications, such as Facebook and Twitter, and enables users to expand its functionality with a wide range of applications from Windows Marketplace. At just 11mm thin, the slim HD2 also houses a 5 megapixel camera with a dual LED flash.

Jonathan Kini, director of mobile at Virgin Media said, "The HTC HD2 is a stunning handset and the first-ever HTC-branded phone ranged by Virgin Media. Its launch kick starts a new range of high-end handsets coming to Virgin Media, perfect for mobile internet, social networking and entertainment on the go. We are delighted to be able to offer the HD2 through one of the best and most competitive deals in the market."

Jon French, executive director of HTC UK, Ireland and South Africa, said, "HTC is known for producing great phones that offer consumers a unique mobile experience. Our close relationship with Virgin Media continues to grow, and we are pleased to be able to help it to kick off the New Year with such a fantastic deal."
To grab your HTC HD2, before they too are overwhelmed by demand, read more at Virgin here.