Earlier this week, we reported that you will soon be able to send text messages through Windows 10 to Windows 10 Mobile devices. Today, we were able to try out this upcoming feature in Windows 10 Mobile. Here's how it works:
As you can see, it's quite easy to send messages from your Windows 10 PC to phones. The ability to send text messages through Windows 10 to Mobile devices doesn't seem to be integrated into the new Messaging app yet, but that will probably come in the near-future.
It is worth noting that you will also be able to get notifications for missed calls from your phone on your Windows 10 PC, which is also quite nice. The notifications for missed calls are actionable notifications, which means you can interact with those notifications, too — for example, if you get a notification for a missed call, you will be able to Ignore or Text Reply right from your computer.
Gallery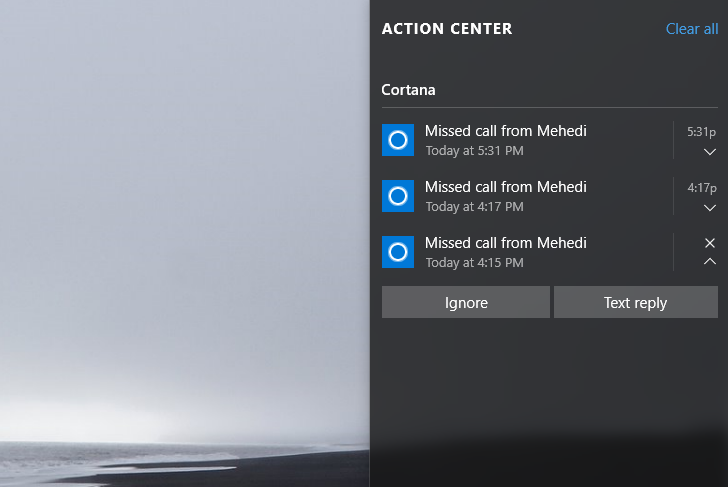 For those wondering, this feature will be coming to Windows Insiders in the upcoming Windows 10 Mobile builds. Until then, tell us what you think of this feature in the comment section below.