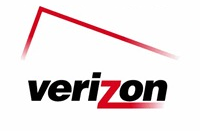 While Microsoft has claimed that they will not be doing CDMA Windows Phone 7 devices due to time constraints in development.
It may be sour grapes, but Verizon Communications' new president and chief operating officer, Lowell McAdam, seems to have no love lost for Microsoft and its new OS either.
When asked by CNET if Windows Phone 7 devices would be offered on Verizon's new LTE network he was cagey, but appeared to hint that it would not.
"I can't really say which phones we'll offer yet. We like our relationship with Microsoft. But clearly in the U.S. there are three major mobile operating systems: RIM, Google, and Apple." he said.
He went on to say he did not view Microsoft as a major mobile player at present.
"Microsoft is not at the forefront of our mind." he continued.
Asked if his dismissive attitude and the OS came from the KIN fiasco, he appeared to answer in a manner which encompassed both KIN and Windows Phone 7.
He said: "This really goes back to what I said earlier about how innovation in wireless devices and applications is moving so quickly. Our device suppliers have to demonstrate to us that they will be developing leading edge products. And if they are not leading edge, then we can't afford to carry them in our stores. But if they are innovative, we'll offer them."
The conversation certainly does not give much hope for Windows Phone 7 handsets showing up on the carrier any time soon.  Do our readers agree? Let us know below.
Thanks MobilePaddy for the tip.