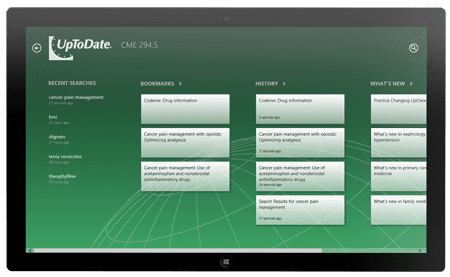 UpToDate is an app for clinicians to help support their decision making with evidence gathered from the latest clinical knowledge.
The app has recently come to the Windows Store, and it seems Microsoft's efforts of cross-pollination are paying off, as the company has now said the app is also on the way to Windows Phone.
On a  recent enquiry by Jose the company said:
Thank you for contacting UpToDate. The app is currently available for tablets, laptops and desktops but not for mobiles. An app is in development for Windows 8 phones, however we do not have a release date at this time.
Windows Phone has a real dearth of medical apps, which makes it difficult to enter this vertical market dominated by the iPhone, despite the fact that many doctors tend to be closet techies.  Hopefully we will see many more such apps come Windows Phone's way over the next year.
Thanks Jose for the tip.