Is Copilot the best AI companion out there? Help us find out by answering a couple of quick questions!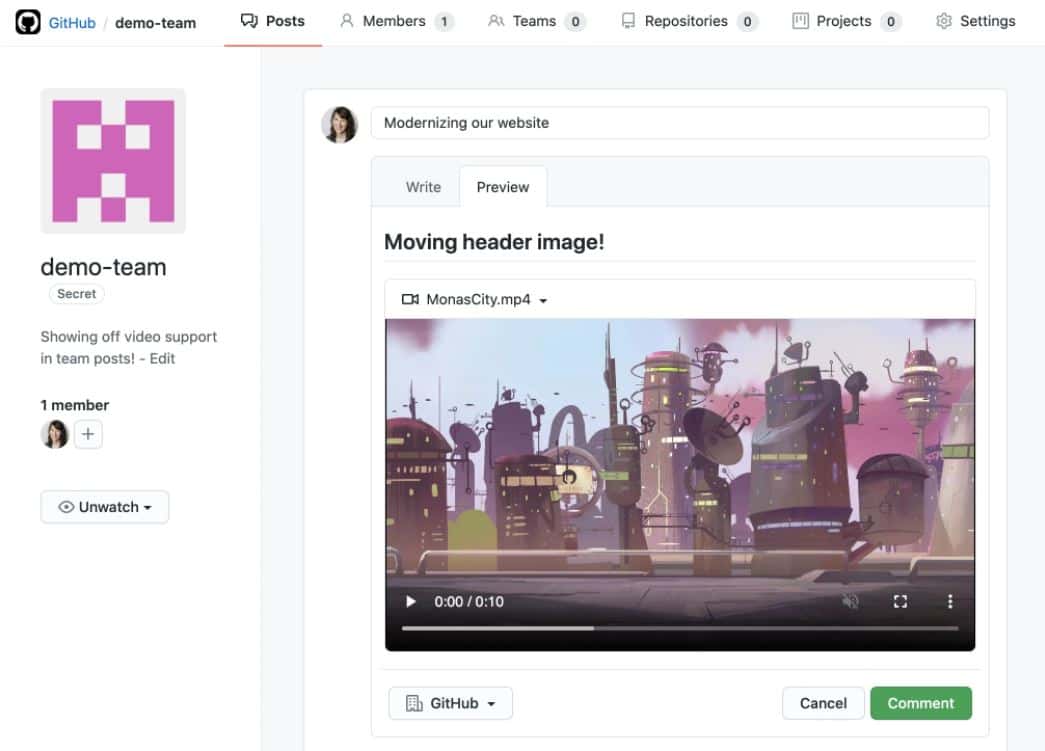 GitHub yesterday announced the ability for users to upload videos to gist comments and team posts. Repositories owned by a user or organization on a paid GitHub plan can now upload videos up to 100 MB in size.
You can now upload .mp4 and .mov files to issue, pull request, and discussion comments to share reproduction steps, design ideas, and experience details with your team.
The public beta of video upload feature will gradually rollout to all GitHub accounts over the coming week.
Source: GitHub