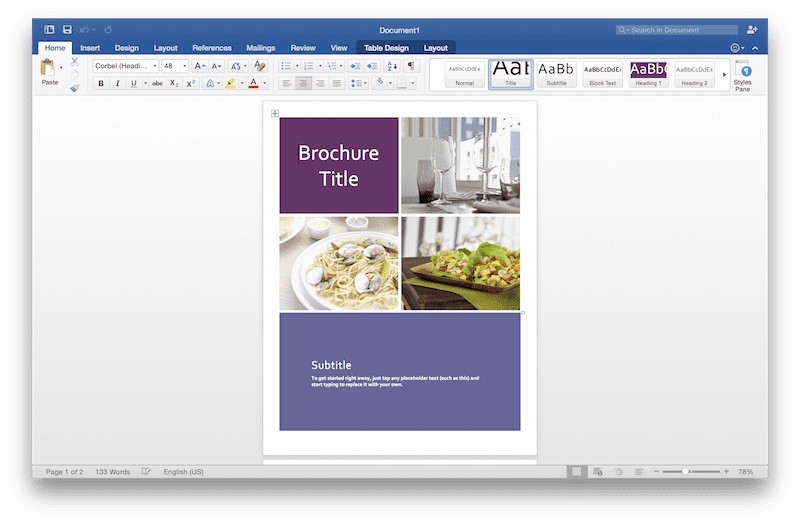 Details about the upcoming September 2016 updates for Office apps on iOS and Mac just got revealed. Microsoft is adding support for Edmodo and Tencent on Office iOS apps for accessing and storing documents. Office for Mac is getting PowerPoint designer, the ability to trim audio/videos files and more.
Read about them below.
Office for iOS:
Edmodo and Tencent work with Office: Users can now

store and access their Office files with Edmodo and Tencent. (Word, Excel and PowerPoint) 

A New Way to Use the Laser Pointer: 

In presenter view, point your phone at the screen, then press and hold in the notes area to turn your device into a laser pointer. For Office 365 subscribers only. iPhone only. (PowerPoint)

Smart Lookup: 

Get useful information, images, definitions, and more. Press and hold on a word or phrase and choose Smart Lookup. (Word)
Office for Mac:
PowerPoint Designer: You supply the pictures, PowerPoint Designer supplies the high-quality, professional design ideas for your slides. For Office 365 subscribers only.
Color Your Guides: Choose a color to make your guides stand out against the slide background. For Office 365 subscribers only.
Trim Audio and Video Files: Trim unwanted content from the beginning or end of your audio or video files. You can also trigger an animation by using a bookmark in your media file. For Office 365 subscribers only.
Focus Mode: Switch to Focus mode on the View menu to remove distractions and concentrate on your work. For Office 365 subscribers only.
These updates will be released to the general public in the coming weeks.