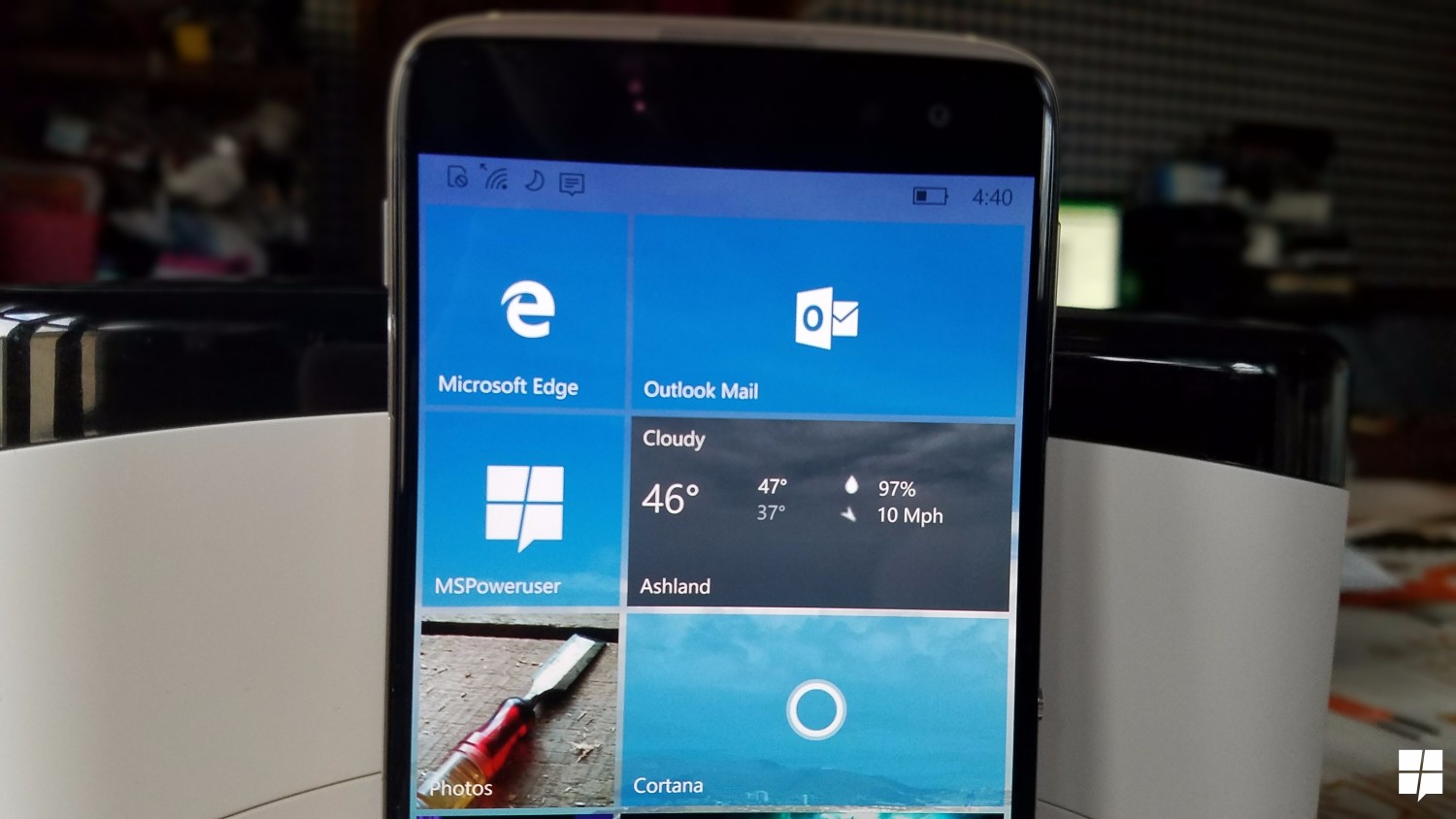 After an initial debut last November on T-Mobile in the US, Alcatel's Idol 4S with Windows 10 is now available unlocked and unbranded in the USA and Canada.
Previously we reported that Microsoft USA was now selling the device unlocked for $470, today we are happy to report that the handset is now also available on Amazon US for $449.99.
As it is an unlocked device, it can be used on any carrier that supports GSM, with Alcatel claiming the device offers "full unlocked GSM compatibility throughout North America. "
The Alcatel Idol 4S is one of the best Windows phones you can buy right now in terms of hardware- if you're still interested in Microsoft's Mobile OS.  It features a full HD 5.5 inch AMOLED screen, a Snapdragon 820 series processor, a speedy rear mounted finger print processor, and support for virtual reality. Oddly enough, it does not possess NFC wich restricts North American Windows buyers from making use of Microsoft's Tap to Pay Wallet. The Alcatel IDOL 4S VR Goggles are included as part of the in-box bundle with every IDOL 4S with Windows 10 smartphone, and the Snapdragon 820 processor works to deliver a great mobile virtual reality experience.
"Windows 10 Mobile offers one of the most unique and feature-rich user experiences available on a smartphone today, and by combining these elements with the design, performance and VR experience found in IDOL 4S, we're able to offer end users something unmatched in the market today," said Steve Cistulli, President and General Manager for TCL Communication (TCT), North America. "Bringing IDOL 4S with Windows 10 to the Microsoft Store ensures that virtually every Windows 10 Mobile fan can enjoy this unique and powerful smartphone experience."
For Windows fans in Europe, Alcatel promised in December last year to bring the Idol 4S over to France, so there might still be some hope there.
For more information on the Alcatel Idol 4S with Windows 10, read our full review of the device right here. And if you are interested in buying the device, you can get it for $470 from Microsoft here and for $449.99 from Amazon here.  The locked device is now also only $288 on T-Mobile.