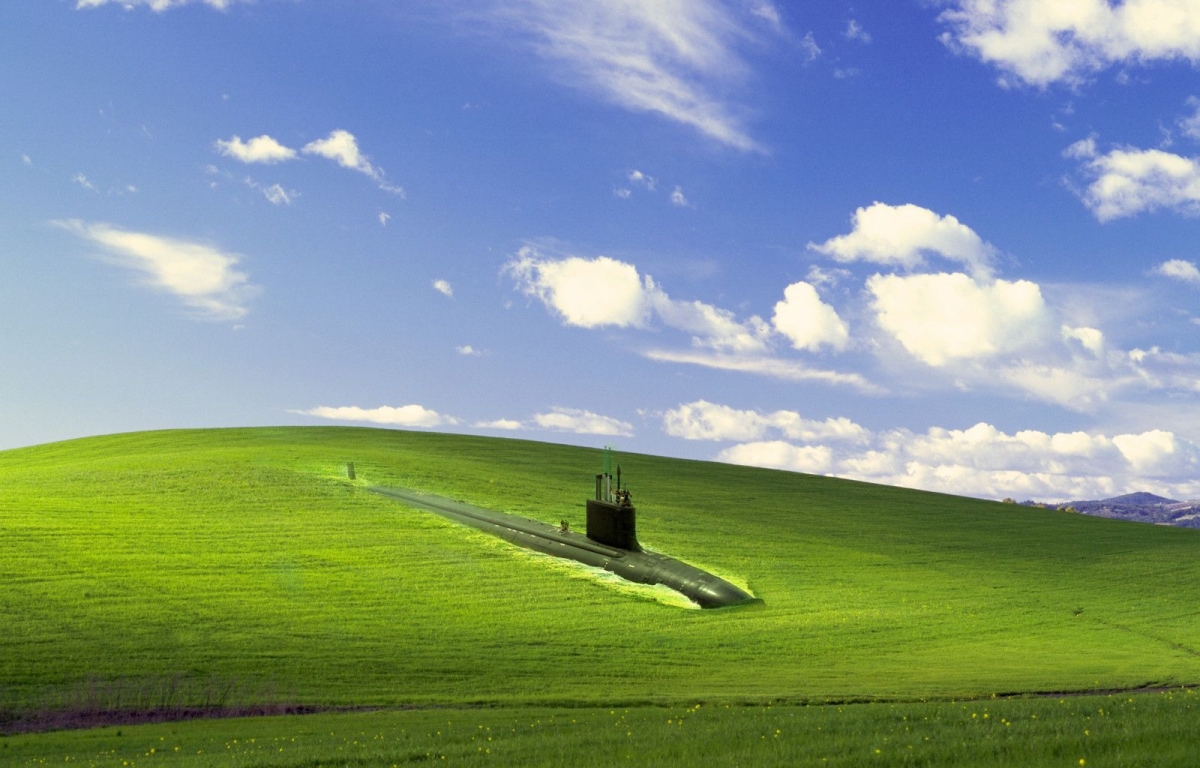 In these days of strangely increasing nuclear tension it may amuse (or frighten) our readers to learn that Microsoft's first commercial NT-based operating system is still in charge of the UK's nuclear deterrent, powering the 4 nuclear submarines that protect UK's interest.
Installed in 2008 and then saving £22 million due to using commercial off the shelf technology rather than proprietary software, the  Submarine Command System Next Generation (SMCS NG) powers the  HMS Vanguard, Victorious, Vigilant, and Vengeance, four of the deadliest ships ever built, featuring eight Trident II missiles and a total of 40 nuclear warheads.
Together they form UK's entire nuclear deterrent, being ever ready to respond to a surprise nuclear attack on the United Kingdom.
We have not heard of any problem with the system over the years, but one growing issue is that Windows XP has passed out of support in April 2014, and that Microsoft is no longer offering security patches for the venerable operating system, with Microsoft warning users "should not be considered protected as there will be no security updates."
Of course the PCs are likely air-gapped, but this did not protect the Iranian centrifuges also running Windows XP from the Stuxnet virus, transferred using infected USB keys.
Windows XP still forms a critical part of UK's IT infrastructure, with EHI Intelligence estimating in 2013 that 85% of the 800,000 PCs in the NHS alone were still running on XP, forcing the UK government to pay £5.5 million to Microsoft to extend support a further year to 2015.
The news have come to the attention of the world once again due to rising nuclear tension and concerns that cyber attacks may have the capacity of penetrating or may have already penetrated the US and UK nuclear defense.
With even Microsoft having disavowed Windows XP, do our readers feel safe knowing there are submarines being powered by the dated technology? Let us know below.