The UC Browser has more than 400 million users across more than 150 countries and regions. The 3.2 update for the cross-platform UC Browser is now available in the Windows Phone Store, and will bring along with it some great new features.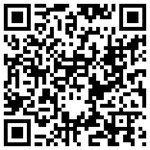 In its latest 3.2 update it brings:
Background Download: Keep downloading files even after you exit UC Browser.
Enhanced Download Management: Categorize your downloads and get quick access to your downloaded videos.
UDisk: Get 6GB of space to store downloads on UDisk directly: with 2GB permanent and 4GB temporary.
Preloading Optimization: Smoother reading of paged websites with next pages being preloaded. Now available on even more sites.
The update can be found for free  in the Windows Phone Store  here.