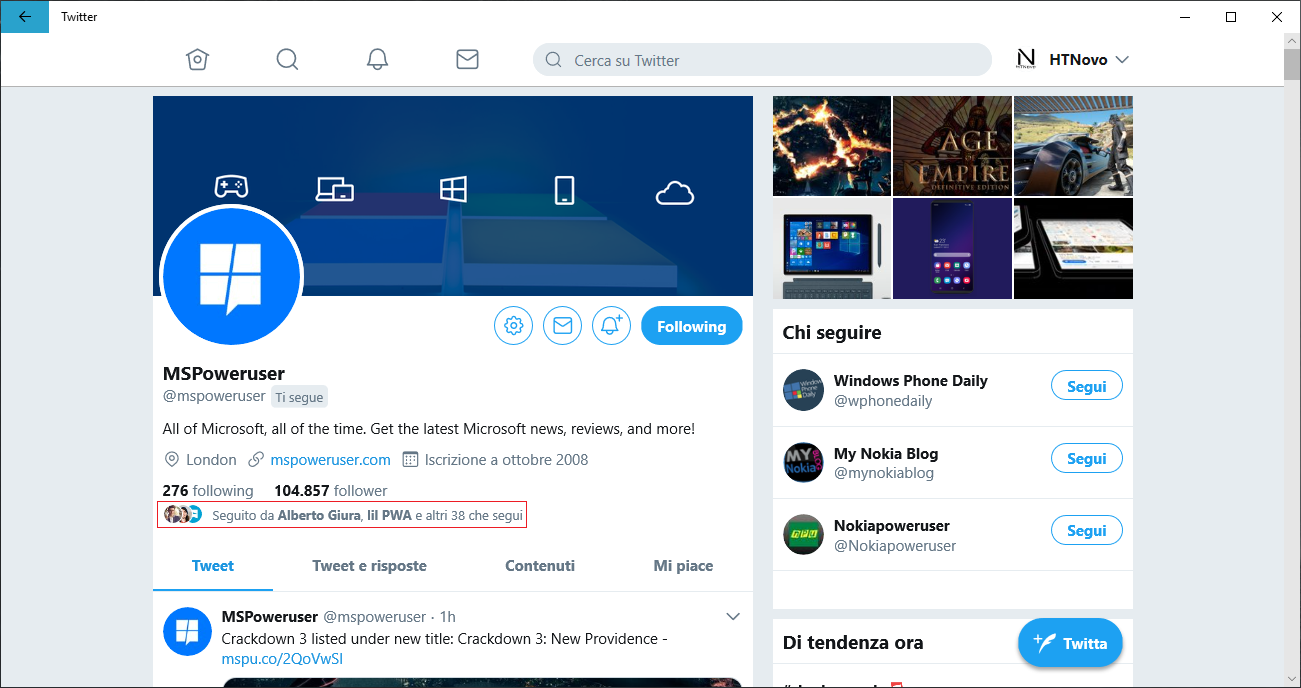 Twitter's Windows 10 Progressive Web App team has pushed out another update for the app, bringing along a number of improvements.
The official changelog for the November 5th update has now been published.
It reads:
We added support for events that are happening on Twitter! Check this out by clicking or tapping on the search icon.
Direct message (DM) improvements: (1) you can now drag and drop 1 video or photo in a DM. (2) We improved the users recommended when you click on "Share via Direct Message" from the share menu on a Tweet.
We've added followers you know when you visit a profile or hover over a user's handle or name. This gives you more context on who you might know from their followers.
As a PWA the new features should show up by simply opening and closing the app.
If you have not downloaded the app already you can find the app in the Store here.
Via WindowsLatest, screenshot HTnovo.net