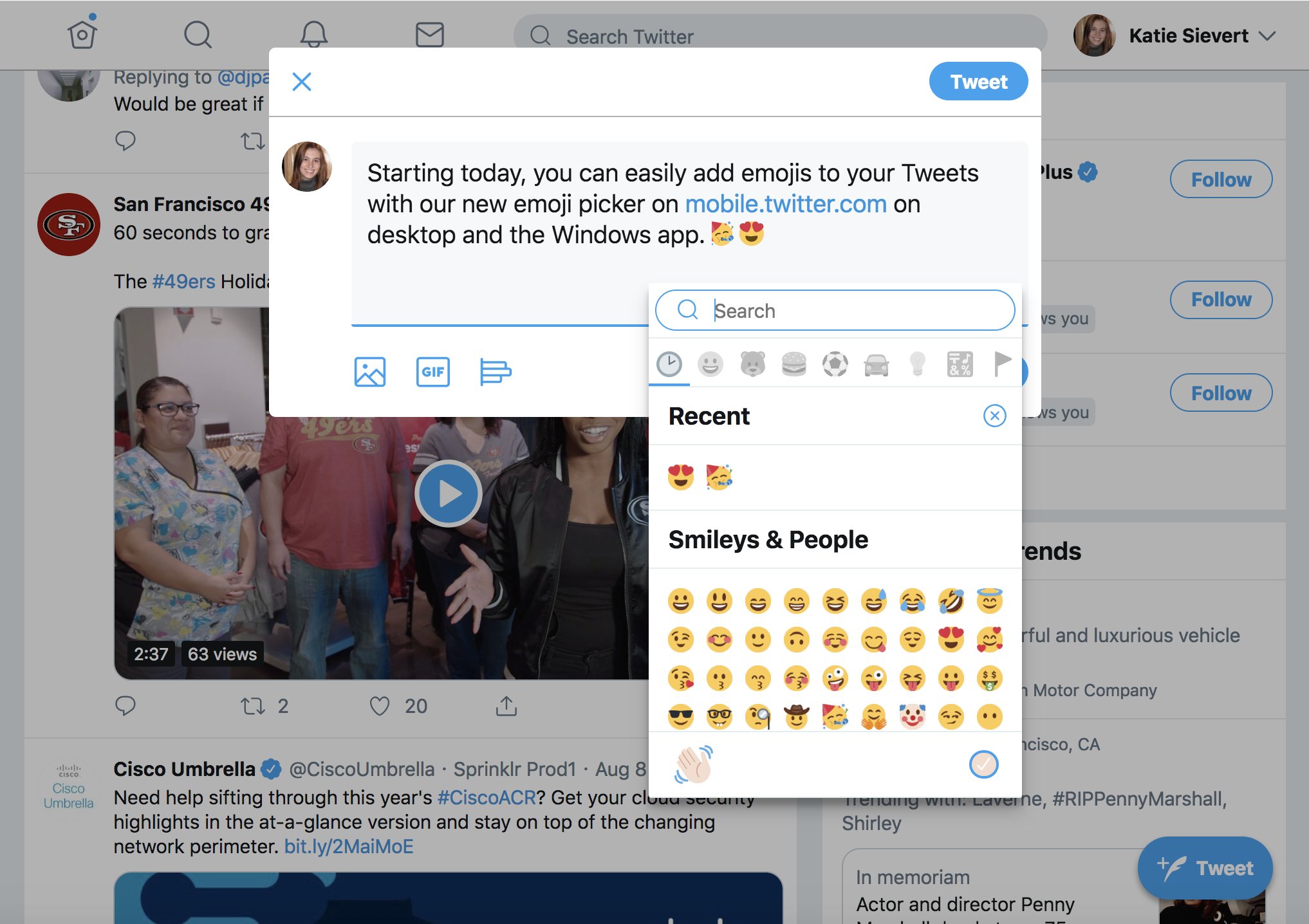 Twitter's Windows 10 Progressive Web App team has pushed out another update for the app, bringing along a number of improvements.
The headline feature is the new Emoji picker, as can be seen in the image above.
The official changelog for the December 10th update however details many other improvements including:
We've added a fun animation every time you tap a the heart on a Tweet. Check it out by clicking/tapping the heart on a Tweet!
On widescreen devices, you will now be able to see more detailed trends on the right.
We've made sharing via direct message (DM) better! You can now type a comment or message when sending a Tweet via DM to another user or group.
You can now share text/URLs directly to a Tweet using the Android Progressive Web App (PWA).
Bug fix: we fixed a bug where some of our users couldn't interact with public content that was retweeted by protected accounts.
Fix: we are now rendering the highest quality image we have when you tap into an image to view it.
As a PWA the new features should show up by simply opening and closing the app.
If you have not downloaded the app already you can find the app in the Store here.