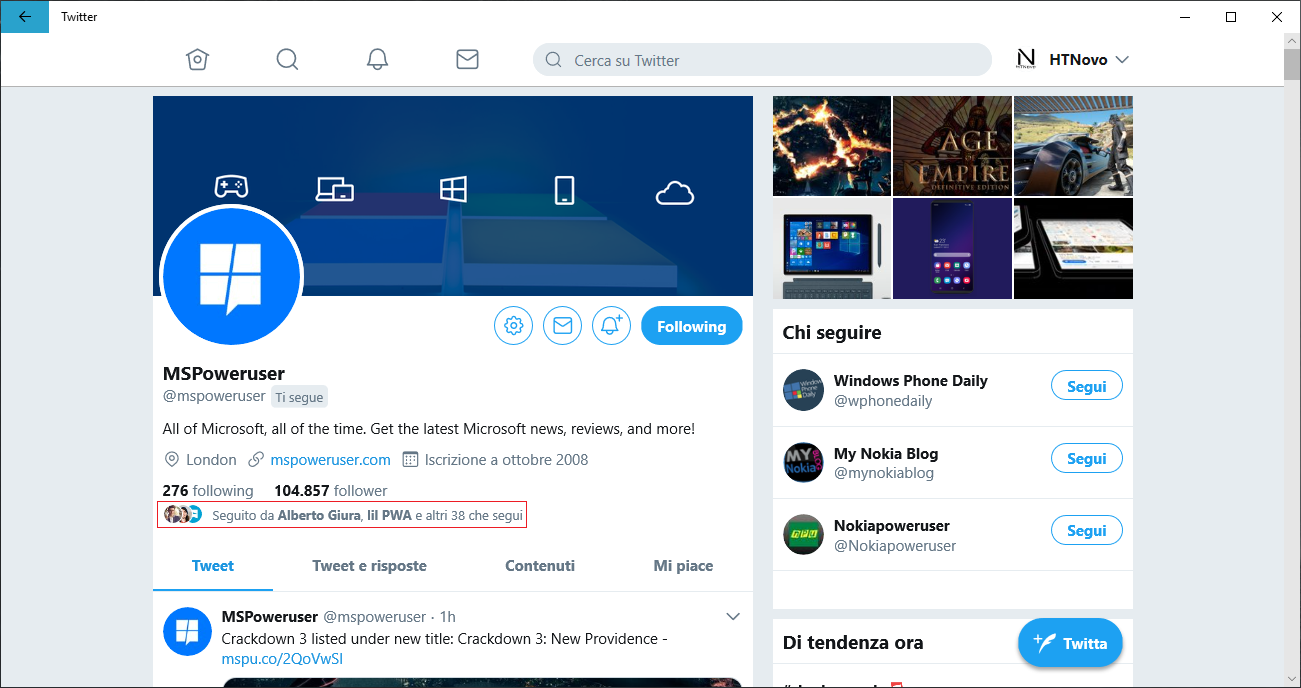 Twitter's Windows 10 Progressive Web App team has pushed out another update for the app, bringing along a number of improvements.
The official changelog is not yet available, but HTNovo.net have noticed one significant improvement.
As can be seen in the boxed area in the screenshot, the app will now show you who of your followers or the people you follow also follow a profile page you are visiting. This feature is not available in Twitter's mobile apps yet, though a version is available on the website, which is, of course, another version of the same PWA.
As a PWA the new features should show up by simply opening and closing the app.
If you have not downloaded the app already you can find the app in the Store here.