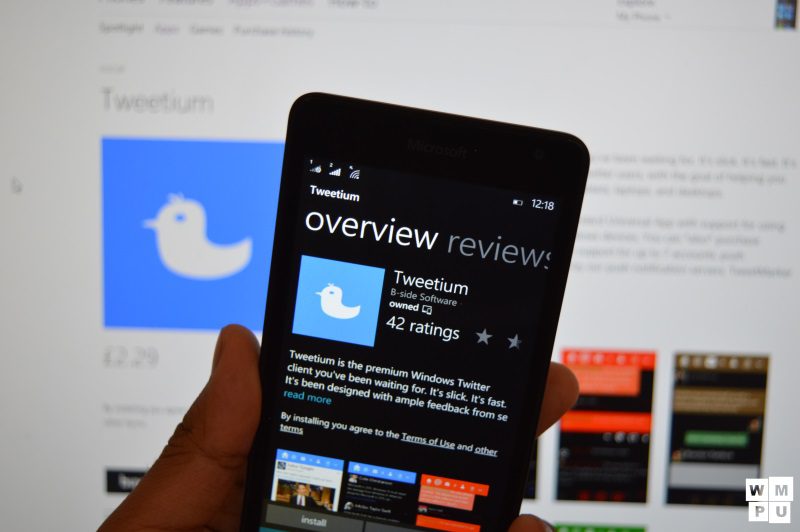 Update: The update is now live according to the official Twitter account of Tweetium.
Original Story: Tweetium has officially rolled out a new update that brings support for 280 character long tweets. Twitter announced this change sometime back but now finally the 3rd party clients are rolling out updates to support it. The update bumps the app to v4.2.501. Although, don't get excited just yet as the official Tweetium account revealed that the update is still stuck in certification.
Hold that thought! Apparently the Store is still certifying the update so it is not available just yet. Fingers crossed it will be shortly. I will post again when it goes through.https://t.co/FswwxGlldU

— Tweetium app (@TweetiumWindows) January 21, 2018
The update seems to be taking longer than usual as per the developers but for now, we don't yet have an ETA on the update. According to the past experiences, it will take a day or two for the update to pass through so we do recommend you to keep an eye out for the update. It is great to see 3rd Party developers still working hard to get updates seeded as soon as possible while the official Twitter UWP doesn't support 280 characters.
If you see the update rollout then do let us know in the comments section below.
Source: Twitter