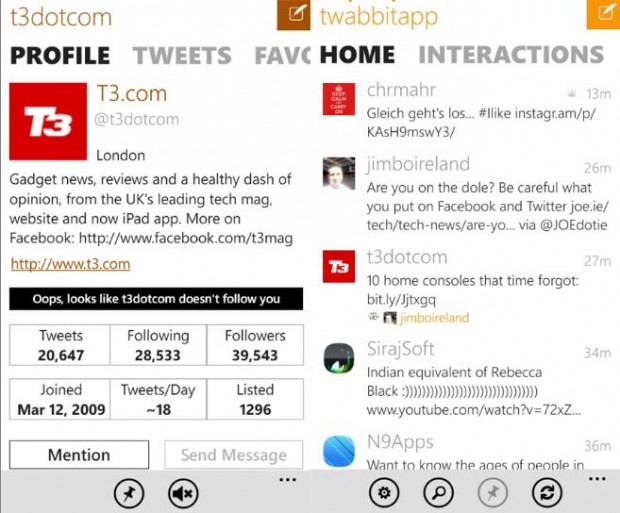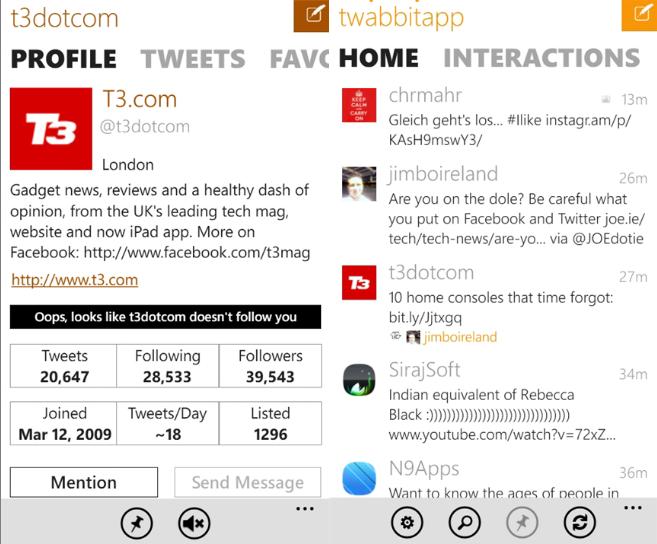 Twabbit is a new twitter client for Windows Phone users which got released recently. It features all the stuff you expect from a regular twitter clients such as multi-account support, support for various photo uploading services, Live Tile support, background updates, etc,.
In addition to all those stuff, Twabbit supports many user customizable gestures in it. For example, you can choose what happens when you make a single tap on an item like tweets, twitter handles, hashtag, etc,. It supports two finger tap also.
Features:
1. Fetch tweets at lightning speed, even with just an EDGE connection
2. Persistently present new tweet button that enables you to compose from anywhere inside the app
3. Quick reply bar for replying swiftly to conversations while viewing the tweet you are replying to, at the same time
4. Support for multiple twitter accounts
5. Support for user customizable single touch as well as multi touch gestures
6. Tired of nagging hastags or other social apps invading your timeline? Just mute them using Twabbit's "under the hood" mute feature!
7. Upload pictures swiftly without having to worry about the network and just downscale them automatically
The app costs $0.99 with free trial available. Find it here from the marketplace.