Youtube app Tubecast is rapidly turning into the undisputed leader of the Windows Phone YouTube apps, offering a huge range of supported features not seen on other Windows Phone apps.
The app's main unique feature is of course having the ability to broadcast video to a Google Chromecast,  DLNA or even Apple Airplay.
The headline feature for the update is new support for Thumbnails preview on seek bar, meaning you can now see small preview frames while dragging the seek bar to help you to decide where to stop.
The update also brings: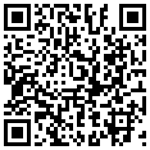 New support for the updated Apple TV
Live tile fixed (white) & new design with notifications
FAQ improved and categorized
Improve Spanish translation.
The app is free, but offer a limited number of "casts" (around 20) before you have to pay $1.99. So far I think, given the great support by the developer, that would be a $2 well spent.
Find Tubecast in the Windows Phone Store here.