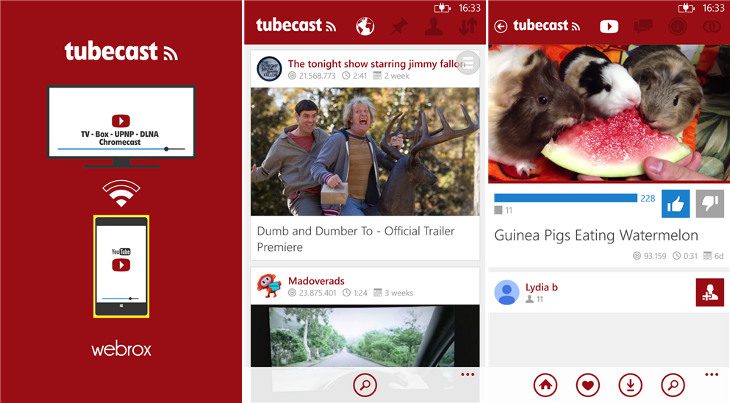 One of the best 3rd party app for YouTube on WindowsPhone, Tubecast has picked up a huge update today. The update brings a lot of new features and bug fixes. With the latest update, the app can now stream 1440p (QHD) and 1080p (Full HD) videos. That's not all, the update also comes with 60fps support which YouTube added just a several months ago. The update also brings an improved channel menu with smooth animation. Here is the full changelog for Tubecast 2.9.8:
Cast QHD Full HD & 60fps to DLNA devices
Preload QHD, Full HD & 60fps videos
Channel Menu: New design (Windows 10 style) with smooth animation.
Thomson TV & Android TV added to Tubecast list
Bug fixes

For those of you who don't know, the Tubecast app is available for free from the Windows Phone. However, the app also has a paid version which includes a handful of premium features. Head over to this link to download Tubecast from the Windows Phone Store.