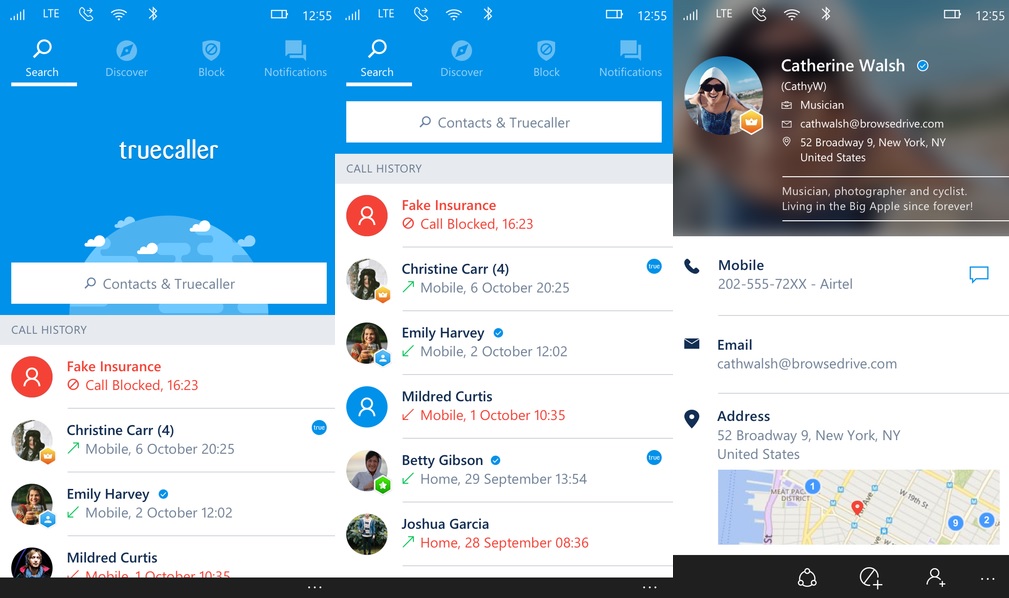 Truecaller has delivered a new update for its Windows Phone app. This update includes number of new features.
The app features:
See who is calling even if you don't have their number in your phonebook
Block unwanted calls from spam callers and telemarketers
Search for any number in the world to see who it belongs to
Get in touch with people via name search (Premium feature)
Yelp! integration for faster business search results
more features to make your phone smarter
The update brings:
Tagging: Now you can describe a caller by adding relevant Tags to their phone number.
Blocked SMS: See blocked text messages in your call history.
VOIP calls: Make VOIP calls, like Skype, and see call details in your call history.
Quick block: Add callers to your block list directly from your call history.
More top spammers: Get protected from over 800 top spammers.
Premium is now called Professional (check out the new badge).
New languages: Kannada, Tamil, Malayalam, Bengali, Telugu, and Swahili
Squashed some bugs!
See screen shots of the app below:
Gallery : TrueCaller screen shots
The app can be found  in the Windows Store here.