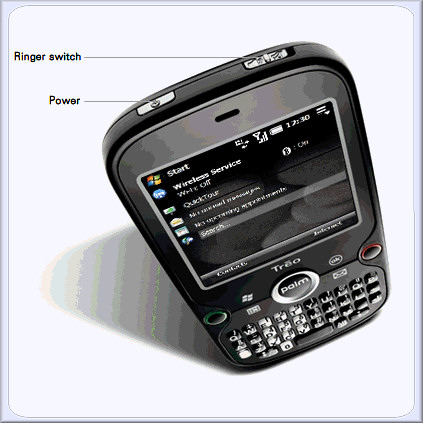 We have posted earlier on Palm's confidence in its Windows Mobile offerings for 2009, and now we know why. Intrepid Treocentral forum member scottymomo has uncovered a e-learning presentation on Palm's website describing a device called the Treo Pro. The device, which resembles what we know as the Treo 850, has many of the features Treo users have been dreaming of for ages. For a start, the windows mobile smartphone has a flush screen, svelte look, HSDPA and WIFI, and also has a feature thats pretty rare on Windows Mobile phones – a 3.5mm headphone jack! Hallelujah!
Other features include microUSB sync and charge and microSD memory expansion and retain key Palm features such as a ringer switch and WIFI button.
 
 
 
Visit the Treocentral thread to read more.