Microsoft has released some screen shots of upcoming new Windows Phone 7 Xbox Live game, Top Gun.
In the game you are Maverick, now a trainer at the Top Gun Academy, fighting to protect the skies in your hypersonic jet.
The game features:
Strap Yourself In – And scream through the skies in authentic Naval aircraft.
Torch Your Enemy With Heavy Firepower – Fire target-locking missiles or strafe enemy positions and aircraft with Vulcan cannons.
Avoid The Danger Zone – Incoming air-to-air and surface-to-air missiles as well as aerial- and ground-based obstacles create multiple "Danger Zones" that must be avoided.
Progress Through 10 In-Depth Missions – In a variety of environments, including oceans, deserts, canyons and city centers during the day or night.
Earn Medals and Achievements – While progressing through Story Mode and revisit previously completed missions in Instant Action Mode.
Blast To The Beat – Fly and battle to "Danger Zone" and other hard-hitting tracks.
Customizable Handles – Create any moniker: Maverick, Iceman, Goose, Merlin, etc.
See the screen shots after the break.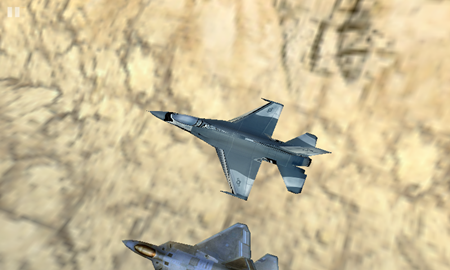 Via bestwp7games.com