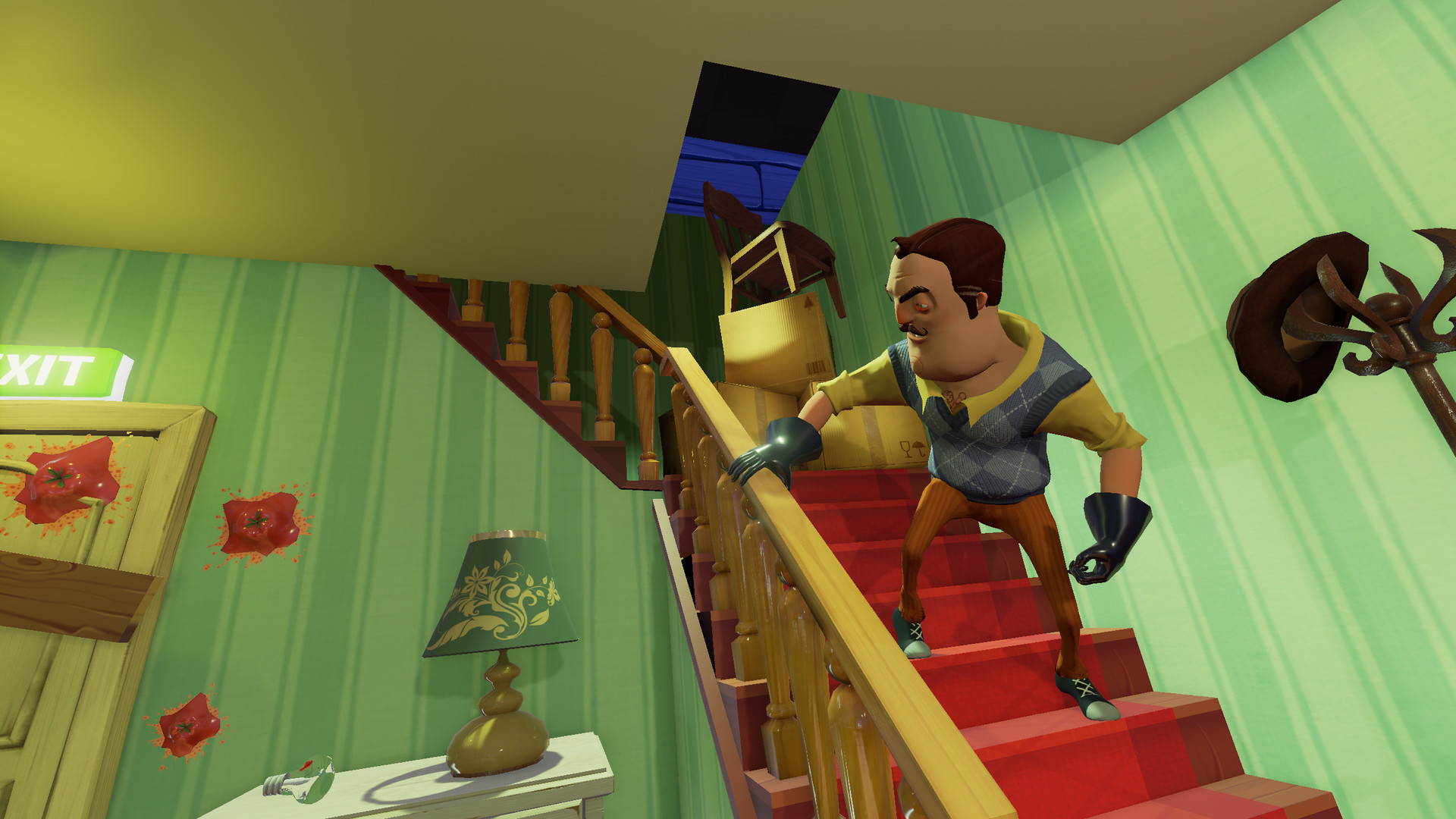 A handful of games release on Xbox One every week, ranging from AAA titles to lesser-known indie games. Xbox Wire compiles many of these releases, but misses a few and does not give any recommendations. Here are some of the games coming out the week of December 4 through December 10 that we think you should check out. It's certainly a larger week than the two previous ones combined, though it's still not as packed as some weeks in October and November. Notably, Hello Neighbor is coming to Xbox One next week as a console launch exclusive.
Despite its colorful graphics, Hello Neighbor is actually a stealth horror game. Your neighbor seems to be hiding some dark secrets in his basement, and it's your job to sneak inside and figure out just what exactly he's hiding. The game features advanced AI that learn from your gameplay style. Like climbing in through a particular window? That same window may have a trap for you the next time you attempt to get in. You'll have to be cunning and out-think your enemies to succeed. What's even better is that Hello Neighbor is a console launch exclusive on Xbox One.
A Hat in Time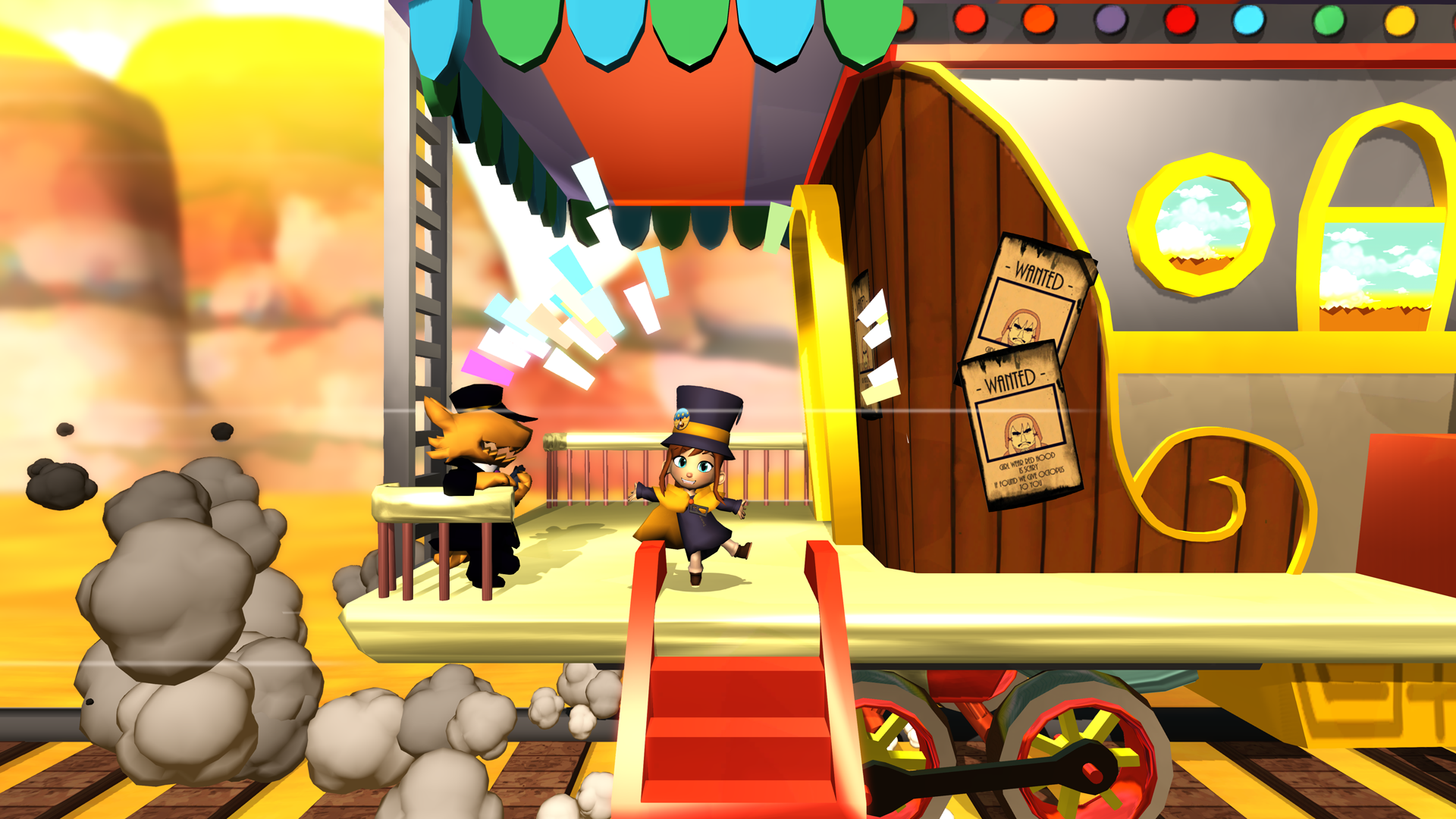 If you like games such as Banjo-Kazooie, Yooka-Laylee, Conker, and Super Mario 64, you should keep your eye on A Hat in Time. This 3D-platfomer follows a little girl trying to return home via a space ship. After an accident, all of her fuel is are scattered across a nearby planet, and it's up to you to get it back. People are always looking for more child-friendly, charming games on Xbox One, so if you happen to be in that group, A Hat in Time may be right up your alley.
Ubisoft's extreme sports game, Steep, may not get a lot of buzz from the internet, but it's still being officially supported by the Olympic Games. Steep: Road to the Olympics is a story expansion pass that focuses on the upcoming Winter Olympics in South Korea. Your goal as an athlete in the game is to train for three different freestyle events. Video testimonials from various Olympians in real life will be featured throughout for players to watch.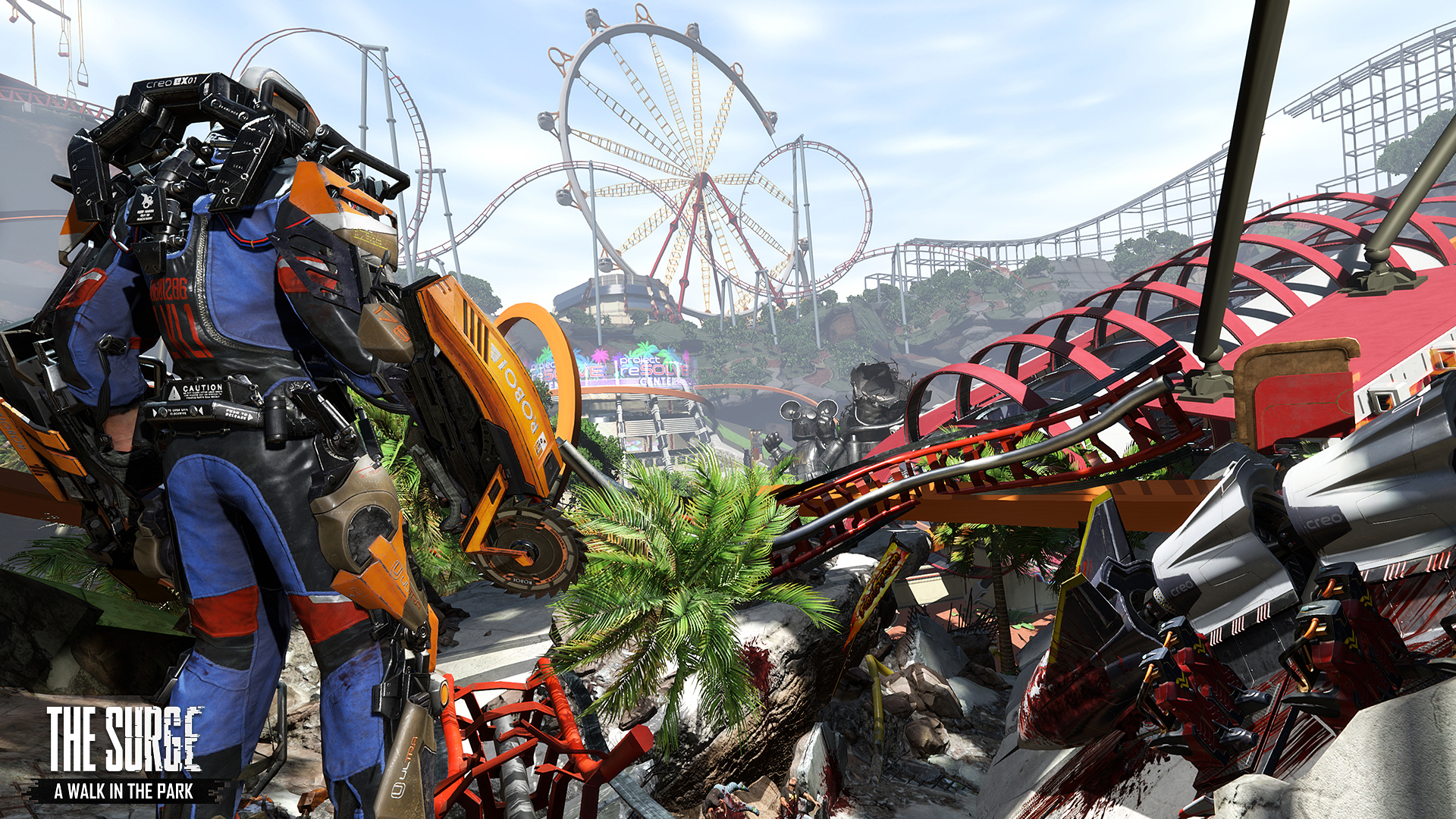 Another expansion, A Walk in the Park, is coming to The Surge. This sci-fi RPG is considered a spiritual successor to the developer's previous title, Lords of the Fallen. Its brutal combat takes inspiration from Dark Souls, and could prove frustrating for a lot of players. A Walk in the Park features new weapons, new sets of armor, new implants to upgrade, and waves of raging enemies that need to be taken out across the theme park.
You can already get Telltale's The Walking Dead series on Xbox One, but now the company has remastered some of the earlier seasons for your enjoyment. These visual enhancements are certainly welcome for a series that began on Xbox 360. The Collection gives players access to all three seasons released so far, The Walking Dead: Michonne, and the bonus episode 400 Days. If you haven't picked up any of these games yet, it's a great package to get, especially as one of Telltale's more popular series.
---
In addition to these games, Oh My Godheads, Boiling Bolt, Chaos on Deponia, Rememoried, Demon's Age, Battlestar Galactica Deadlock, and Paladin are all releasing next week. Be sure to check any of these titles out if they seem to interest you.