Is Copilot the best AI companion out there? Help us find out by answering a couple of quick questions!
Here is another in our a series of articles, offering tips and tricks for both beginners and experienced users, courtesy of How to Windows Phone.
In this how to, we will discuss how to find the best phone charger available in the current market. Though all the chargers appear the same, they aren't. It is always advised to use the charger from the manufacturer; however there might be situation when you want to buy / use a different charger.
One of the commonly heard complaint is that the phone discharge rate is faster than the charge rate while using power-hungry resources. Using GPS on a sunny day (windows phone automatically increases the brightness to high while using it on a bright day to enable easy reading when set to auto) can drain the battery faster. If your phone has WiFi and Bluetooth switched on along with this, you will run out of power very fast. This is why you need the charger to be very good.
Most of the phone models needs a 1A (1000mA) current for ideal charging. Also remember that not only charger but the USB cable also play a vital role here. You will need a good charger as well as a low resistant & high quality cable.
Always go for the charger with high output current rating. Also go for a trusted brand be it a charger or cable because the last thing you would want is to burn your phone.
See a list of tested chargers after the break.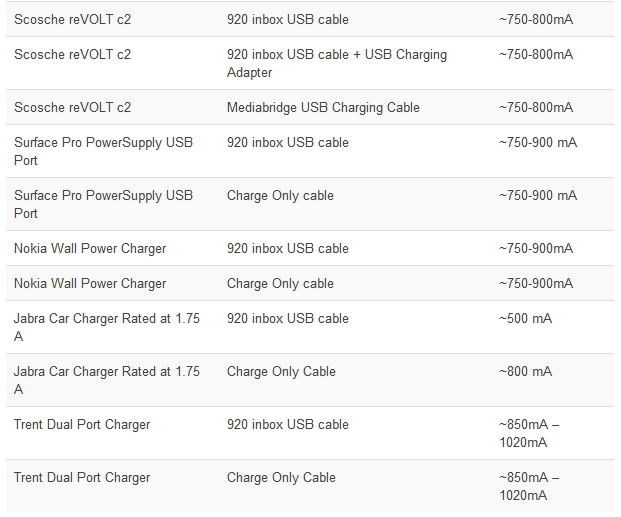 See many more tips at How to Windows Phone and request a How To at HowToWindowsPhone here.
Via Windows-phone.pl