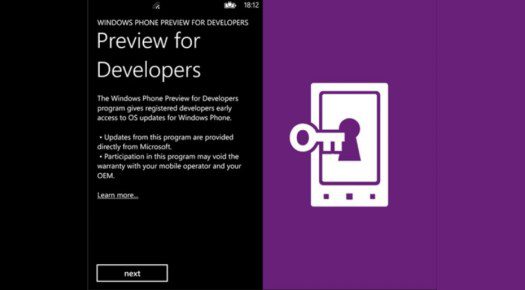 We have heard that some carriers will not be rolling out the Lumia Denim update to all their Windows Phones, including T-Mobile in USA and T-Mobile in Germany (who will not be updating the Lumia 925 an 1020).
Windows Phone users should however be aware that despite the control carriers have over Windows Phone updates they do have an alterative.
For 2013 handsets (anything with a dual-core Snapdragon S4 processor) the Lumia Denim update does not actually bring any more features besides Windows Phone 8.1 Update 1, and this can easily be accessed by signing up for the Preview for Developers program.
The program and free, and will deliver the latest version of Windows Phone to your handset.
This includes cool features such as:
Folders. Folders let you organize your Start screen the way you want. Push one Tile on top of another one to create a folder and get going.
Messaging. Combine multiple text messages into one, and then forward them to someone else.
Selection. With improved selection, you can now delete multiple calls, messages, or contacts.
Apps Corner. Apps Corner lets you specify apps other people can use on a Windows Phone. Great for individuals and any-sized organizations who want to provide only the essential apps for others to use for work, school, or any other reason.
Alarms. Now you can customize the snooze time for an alarm, and then enjoy a little more shut-eye for the time you want.
Accessory apps. Use accessory apps to get notifications from your phone on your smartwatch, active phone cover, fitness tracker, or other kinds of accessories.
Internet sharing. Now you can share your cellular data connection over Bluetooth, so you can get an Internet connection on more kinds of devices.
VPN. VPN (virtual private networks) now supports L2TP, which lets you connect to more VPN services. Whether you connect to a VPN for work or personal use, you can do it on your Windows Phone.
Narrator. Narrator now has touch typing and a way for you to turn off hints for controls and buttons if you don't want them read aloud. Some other improvements to Narrator help you unlock your phone a little more quickly, find and use the Back, Start, and Search buttons more easily, and tell you when your phone screen is on or off.
Read more about the service and follow the instructions to sign up here.