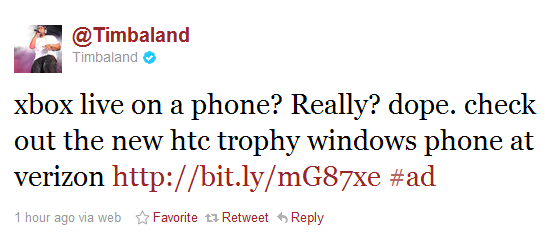 Microsoft has scored another celebrity endorsement, with the famous producer Timbaland tweeting for the HTC Trophy on Verizon.
Of course the tweet made it very clear that it was merely an ad, but from the facebook page (where the tweet was piped) it is clear it sparked quite a conversation about the OS and clearly raised awareness, an important element for the OS to succeed.
Thanks Big Slim for the tip.