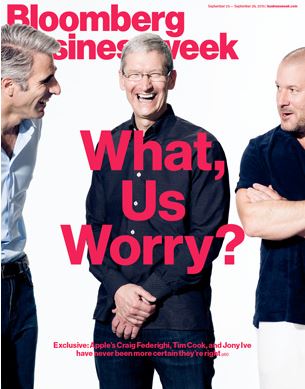 In an interview to Bloomberg, Apple CEO Tim Cook spoke about Apple's strategy, their competition with cheap Android devices and more. He  made a comment on Microsoft's announcement on buying Nokia. According to him, Microsoft is trying to copy Apple's vertically integrated model to sell products.
"Everybody is trying to adopt Apple's strategy," Cook says in regard to the Nokia purchase. "We're not looking for external validation of our strategy, but I think it does suggest that there's a lot of copying, kind of, on the strategy and that people have recognized that importance."
He also made a comment on Nokia's failure in mobile industry in the recent years. Tim Cook said that Nokia is an example for everyone in the industry that you will die if you stop innovating.
 "I think [Nokia] is a reminder to everyone in business that you have to keep innovating and that to not innovate is to die."
I agree to Tim Cook's comments partially. What do you think?
Source: Bloomberg