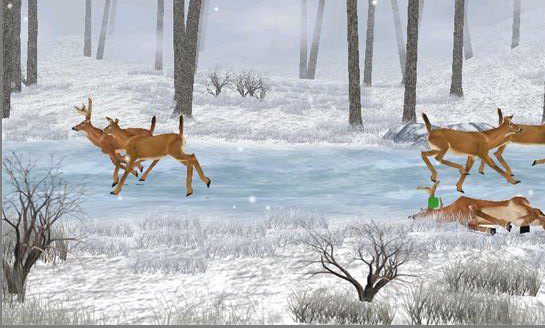 This week's Xbox Windows Phone title is  Big Buck Hunter Pro, an arcade hunting game and it is now available for download from Windows Phone.
Simple concept, challenging execution: shoot the three biggest whitetail bucks you can find (per site) without hitting any does. But be careful — innocent does and crafty critters will try to distract your keen hunter's eye at every step. With a combination of kill distance, impact location (where you hit the deer), and number of shots for the kill, a skilled hunter can achieve Big Buck Hunter Pro glory.
This game features the following,
Addictive touch-to-shoot game across three stunning 3D hunting destinations to bag that trophy buck.

3 bonus games: Frog Flippin', Duck Hunt, and Gopher Garden are available for a fun break from the buck hunting action.

Pass-to-Play Multiplayer action, allowing you to go head-to-head with your friends for braggin' rights.

Built-in Arcade Game Finder with Location Services to find the nearest networked Big Buck Hunter Pro arcade unit.

Xbox Live Achievements and Leaderboards support.

Full arcade network integration that allows players to track personal Arcade Leaderboard and Hunting Party standings right from their Windows Phone.
This game costs $2.99 with free trial available. Find it here in the Windows Phone Store.
5 new adventures coming soon for in-app purchase!