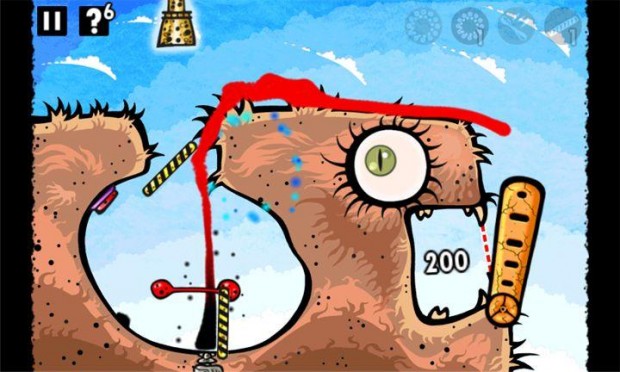 This week's Xbox LIVE title Feed Me Oil from Electronic Arts in now live in Windows Phone Marketplace.
Game Description:
When hunger strikes, strike oil! Welcome to a weird and wonderful place where the land is literally alive — and it's starving! Your job is to get the oil from the broken pipe to the mouths of the strange creatures. It won't be easy though, as you'll need to use all sorts of fun tools, as well as your brains, to solve the puzzles.

AMAZING DESIGN
A huge variety of mind-bending levels will test your mental skills. Different ways to solve each puzzle for endless replayability.

A JOY TO PLAY
Intuitive controls that make the game a breeze to pick up. Incredibly slick and realistic physics create oil like you've never seen. Use fans, magnets, wind, and more to beat each level.

BEAUTIFUL
Unique, surreal art design that looks amazing. Stunning musical soundtrack that features jazz, emotive piano tracks, and more.
The game costs $0.99 with free trial available. Download it here from the marketplace.