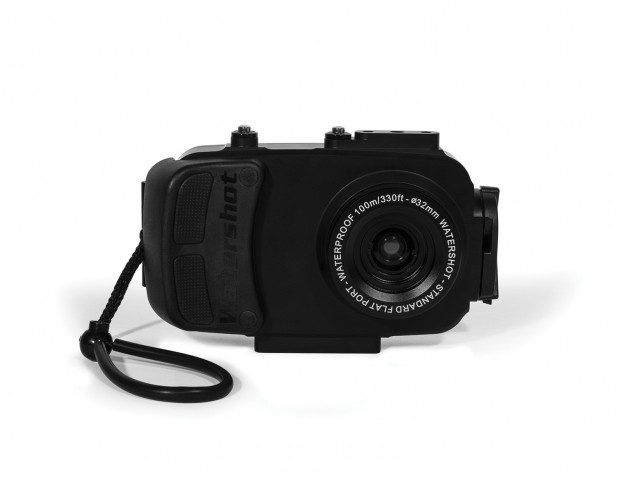 The Nokia Lumia 1020 remains the No 1 camera flagship on the market. Its huge 41MPX camera sensor allows you to take stunning pictures and zoom in afterwards without any quality loss. But with all the praise, the device is missing one feature other brand's phones have which would make the device even better for pictures: A waterproofed body.
Now the company Watershot is trying to be trailblazer at making the Lumia 1020 waterproofed – with a waterproofed underwater housing you can put the phone into. With a price tag of almost $300 it is rather expensive, but is said to be designed together with Nokia and is made of Aluminum. Also it features a tripod mount and is supposed to keep to phone safe for up to 100 meters depth.
Whether all this is worth $299.99 you have to decide yourself but – without looking at the price tag – I certainly think it is something the Lumia 1020 needed for a long time already. With its already super great camera I am sure underwater photos will look simply stunning.
The housing can be ordered at Watershot online here.
What do our readers think? Would you be getting one of these (or will you be getting one for those who can afford it) or do you not think it is something you need? Let us know in the comments!