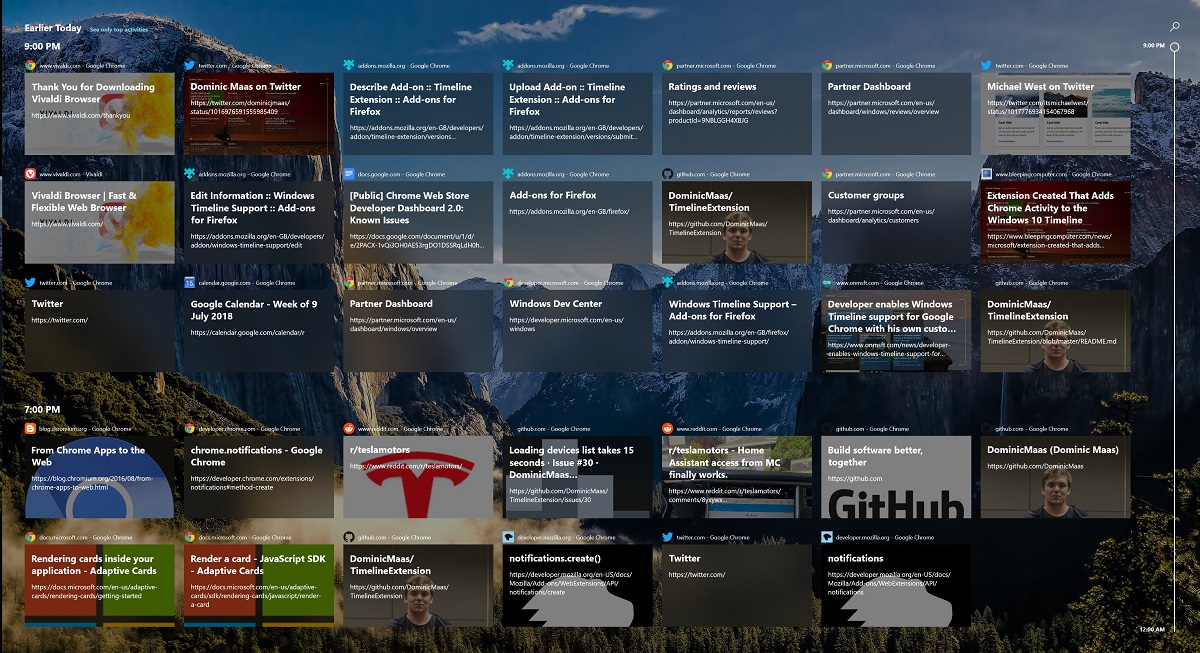 Three weeks ago we were happy to report about the arrival of support for Chrome browsing in the Windows Time Line via a 3rd party plugin coded by Dominic Maas.
Unfortunately, if you try and download the plugin now you get a 404 error, with the plugin having been removed due to trademark issues, according to Maas.
https://twitter.com/dominicjmaas/status/1025979246487863296
Maas also reports that the updated plugin appears to be stuck in Pending limbo.
When available the plugin offered:
Sync your browsing history to Windows Timeline, access it at a later date or on another device with the same Microsoft Account.
Adjust how many seconds you have to be on a page before it's stored in Windows Timeline (by default, 8 seconds).
Continue browsing on another device quickly by 'pushing' your current active tab to other devices sharing the same Microsoft Account.
It is still available for Firefox and can be found here. Hopefully, the other issue will be resolved soon.