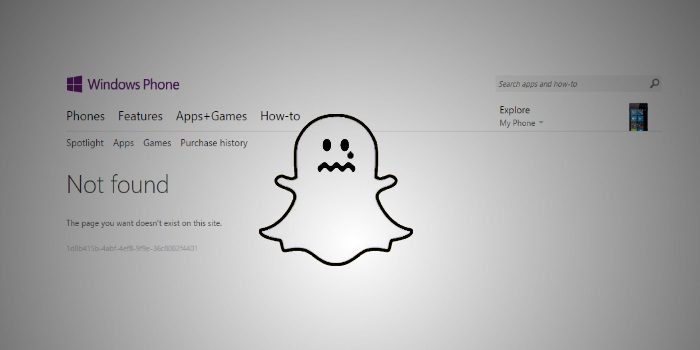 Rudy Huyn, the developer of the popular third-party Snapchat app, 6snap today announced that the app won't be returning to the Windows Phone Store. For those of you who're unaware, the app was removed from the Windows Phone Store few months back as Snapchat banned users from using third-party clients. Rudy tweeted:
Some news, 6snap won't come back, not my choice but Snapchat bans all apps. BUT, I will publish 2 new apps very soon derived from #6snap

— Rudy Huyn (@RudyHuyn) April 5, 2015
However, there's a good news: Rudy is going to publish two new apps which are derived from 6snap. Unfortunately though, Rudy hasn't yet revealed much info on his upcoming apps. But we'll make sure to keep you updated with the latest news on this scoop.