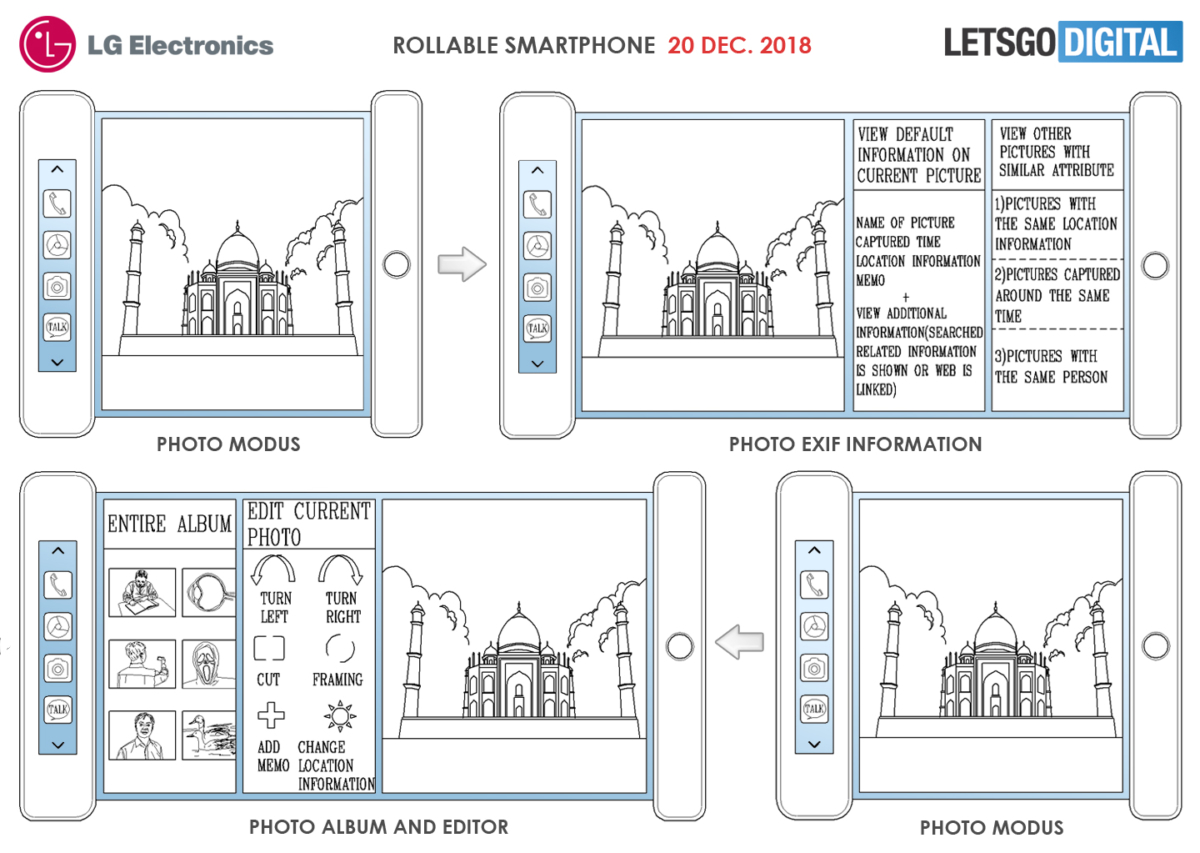 LG has filed a new patent for a smartphone display which can be rolled up like a scroll from the olden (pre-smartphone) days. The new patent coincides with the rumours about LG's rollable TV that is supposed to hit the markets next year.
The new patent was filed by LG earlier this year and was published by WIPO on 20th December. The patent describes a phone with a narrow housing placed on both sides of the flexible display. The hosting on the sides will allow the user to roll up the display when they want to. There is another screen on the left housing which acts as the second screen to show notifications, quick action buttons, and general information like date and time. The left housing also acts as a holder for the stylus. The patent also describes a camera array on the back of the phone with a laser sensor and a flash. The patent also sheds light on the fingerprint sensor and the possibility of 3D Audio.
The idea is of course not novel- Samsung showed off a similar concept all the way back in 2014, but it seems technology is finally catching up with our imaginations.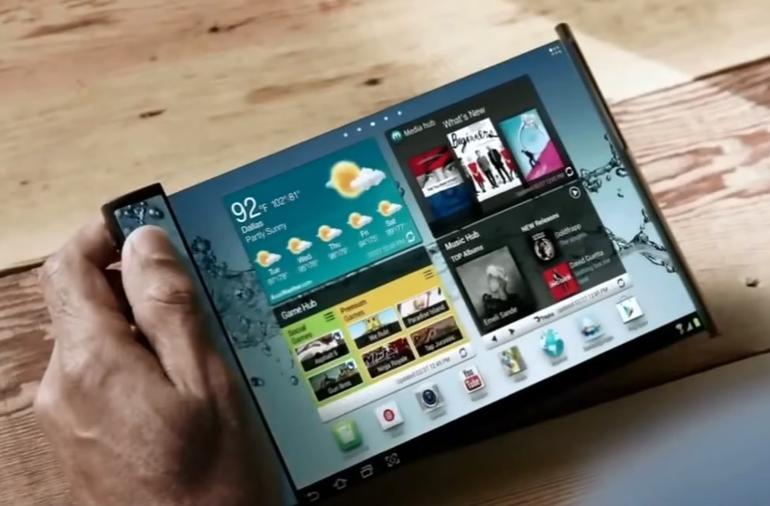 LG will surely have a keynote at CES 2019 which is scheduled to begin in two weeks. We could expect to get some details from the company during the event.
Via: Letsgodigital