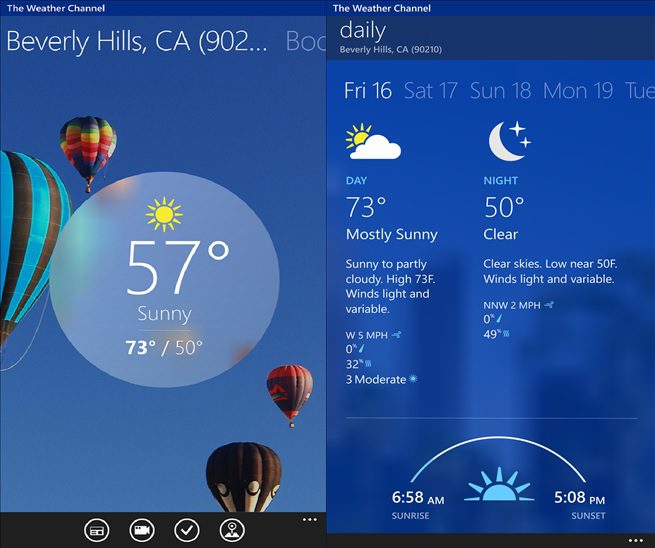 The Weather Channel app just got a complete revamp in Windows Phone Store. It offers the best radar maps, local forecasts, & weather news available. Find the full list of new features below.
New features:
• Complete redesign: More beautiful & easy-to-use.
• Social Weather: Report your weather conditions to us! We'll use the information to improve the forecast & map out what others are reporting or tracking in your area. Plus, your report will be added to your personalized weather history, so you can track your past reports. To complete your report, remember to take a photo and share it with your friends.
• Seasonal tools: Hurricane Central, Airport delays, pollen counts, and boat & beach planner
• Improved navigation—swiping right to left allows you to browse your saved locations, whereas the detailed forecasts and stories can be viewed by swiping up and down.
Download it here from Windows Phone Store for free.