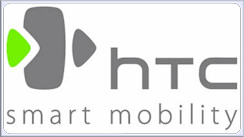 Its no surprise to most of us really, but Digitimes has confirmed that the new Palm Treo Pro is in fact made with HTC as an ODM. This does to a point explain why the Treo Pro is as thin as the HTC Touch and also bears similar good looks.
For advanced users this is particular good news, not only because HTC is well known for good build quality, but also because this means hacker website XDA-Developers will directly support the device, unlike similar devices like the Samsung i780 which is duly ignored by the HTC-devoted site.
Interestingly, this means the large order of 5 million Windows Mobile devices for 2009 from Palm does not include the stylish and well featured Treo Pro, suggesting we can expect even more great phones from Palm in the near future.
Source: Digitimes.com