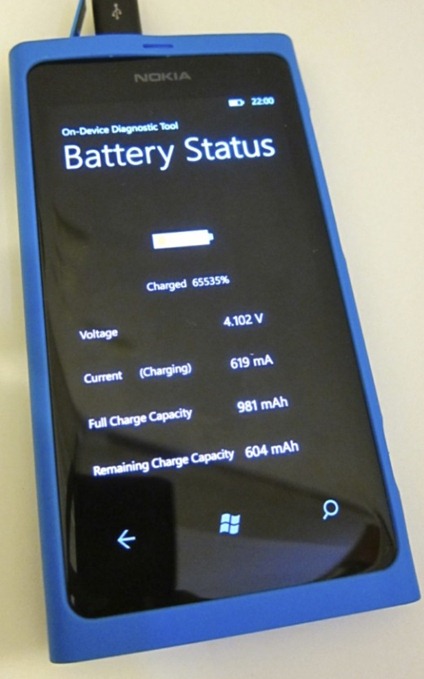 Steve Jobs was legendary for responding to random emails fired off by his fanbase (and sometimes not such big fans). WeLoveWP.hk reports on Stephen Elop is also pretty responsive, as can be seen in this email exchange where a user complains about many Nokia Lumia 800's reporting only 980 mAh battery capacity.
—–Original Message—–
From: xxxxxxxxx
Sent: Thursday, December 15, 2011
To: Elop Stephen (Nokia/Espoo)
Subject: Lumia 800 980 mAh battery problems

Dear Stephen,

My name is XXXXX, I am writing to you from Taiwan, please allow me to spend you just a few mins to understand the Lumia 800 problems in Taiwan.

First of all, the Lumia 800 is a work of art. It would be a 10/10 phone if the battery is not defected.. I have actually cancelled 2 x iPhone 4s 32gb phones because how pretty the Lumia 800 is.

As we all probably know, the Lumia 800 has battery problems, but Nokia has not commented on the 980 mAh problem.

A lot of Lumia 800 users in Taiwan has reported of having 980 mAh @ Full Capacity batteries, in a 30 pages discussion thread, 90% of users have 980 mAh battery. I have a 1480 mAh full capacity battery (but tops at 1250 mAh when fully charged.)

We are actually mysteried by these numbers, we wish to know is it hardware defection or just a simple firmware problem? Can these problems be fixed with a simple software update? Many phones die in just under 5 hours of light usage:(

Thank you very much for taking the time reading this email..

– A Nokia & WP7 Lover

——————————-

It is just a firmware issue – the batteries are all the same size and have the same capacity. Fixes being implemented.

Regards,

Stephen
Hopefully the fixes will will arrive as rapidly as the return email, which Stephen Elop only took 5 minutes to respond with.
Read more about the battery issue at WeloveWP.hk here.