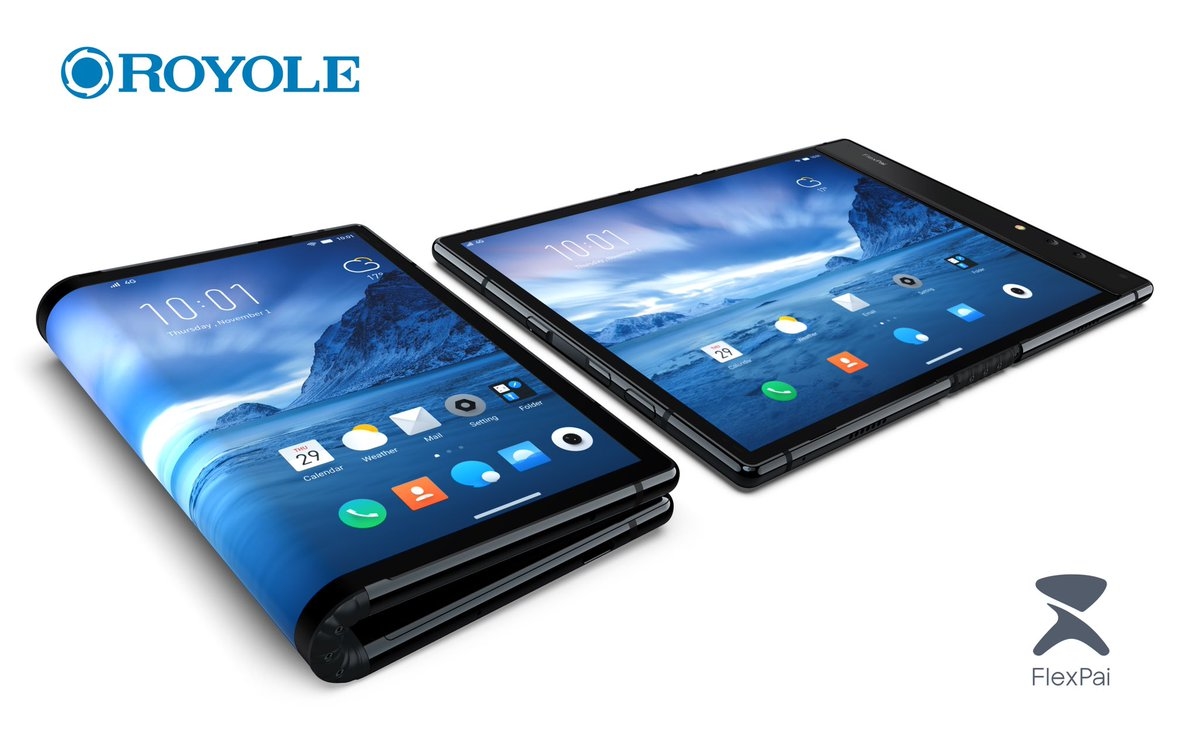 Despite all the announcements and expectation there is currently only one actually folding phone you can buy, and that is the Royole FlexPai.
The company got a jump on the competition by taking the easy way out in 2 ways – one by folding outwards, not inwards, and secondly by having a massive fold radius, both which meant the screen would be more durable and easier to engineer.
On the other hand it does also make the handset pretty thick and ungainy, due to the massive hinge area.
The device has been on sale since October 2018, and Royole is currently showing it off at CES 2019.
Roland Quandt from Winfuture.de has posted a brief hands-on video of the handset, where it looks rather credible.
If not for the huge hinge making it unpocketable, and the massive £1200 price tag I may even have been tempted to pick one up.
The specs include:
7.8″ tablet sized, full color flexible display with 4:3 aspect ratio and 1920 x 1440 resolution
Capable of folding up to 180 degrees
When folded, three screens (primary, secondary and edge) are available with the following aspect ratios and resolutions (primary = 16:9/810×1440, secondary = 18:9/720×1440, edge = 21:6/390×1440)
Work or play without interruption; FlexPai's edge screen displays notifications for incoming calls, emails, and messages
Unique Water OS is intuitive and provides unparalleled viewing flexibility
Includes two quality cameras with 20 and 16 megapixels that can be bent to capture objects at unique angles
When folded, incoming calls or photos can be conveniently taken from either side
The device can actually be purchased here.
What do you think about the device? Do let us know your thoughts in the comments section below.