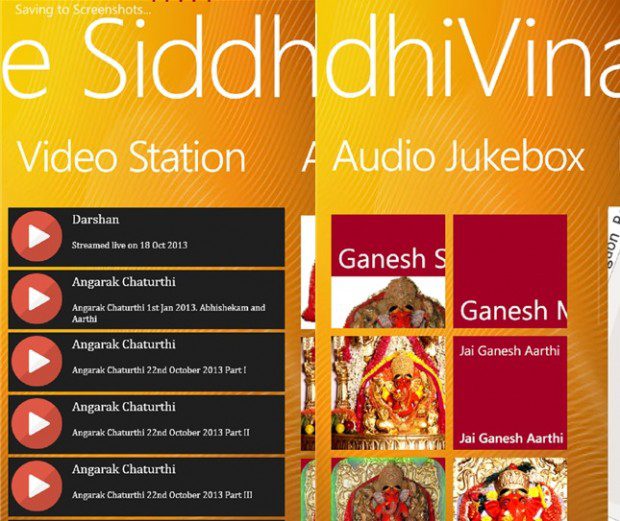 Its devotional time for Windows Phone users in India! The official Shree SiddhiVinayak temple app is now available for download from Windows Phone Store. You can now watch Live Darshan of Shree Siddhivinayak Ganapati on your Windows Phone device.
1. A Video Station that plays Shree Siddhi Vinayak temple puja videos
2. A Built in Music player and Audio Juke Box with selected Shree Siddhi Vinayak devotional songs
3. Map Services that help devotees drive, to Shree Siddhi Vinayak temple, Mumbai
4. Trip Advisory, powered by tripadvisor for real time information about temple
5. Shree Siddhi Vinayak darshan photo

Dedicated to Lord and to serve all devotees of Shree Siddhi Vinayak.
Download it here from Windows Phone Store for free.