Click here for part 1 of the article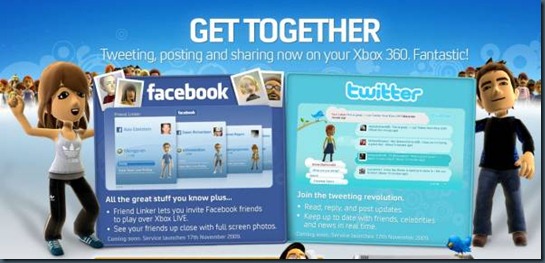 Xbox live features as second horse in the Microsoft-Facebook alliance troika. This is even more relevant now considering all the gaming related developments yesterday, which included MS opening a Mobile gaming Studio, Sony's upcoming Android phone featuring  a controller pad and integrated with PS3/PSP, and finally, more Google buying spree news with their investment in IOS game developer Ngmoco. I never realized that Android had a pretty weak gaming ecosystem from engadget,
There's no question that gaming on the Android platform has heretofore been relatively underwhelming…
and from Techcrunch
Android still has relatively few high quality games available and is ripe for a few more established developers to join the fray
It therefore makes sense why they are trying to round up all these products and services and coalesce them into their huge 3.0 update, a.k.a Gingerbread coming this fall. Apple's gaming solution, Game center, is also scheduled to debut in the fall making for intriguing three way tug-of-war between Microsoft, Apple and Google.
Xbox live already features the best online gaming experience and it is already tied up to Facebook via Friendlinker and Xbox 360 Live Gamercard. Making Xbox live the central gaming platform on Facebook doesn't mean the exclusion of other 3rd party players. In fact, it will give Facebook a stronger negotiating hand against Zynga, whose games account for a majority of time spent on the social network and with their recent efforts to  assert  independence by hosting their own site, tie up with Google, and developing apps for the Android and IOS shows the need for a more compelling gaming strategy. Zynga, has also just recently pulled their overwhelmingly popular game, Farmville, from the MSN gaming  portal indicating that the tensions might actually be already brewing for all we know.
The alliance has the potential to feature the best social gaming experience in which Microsoft controls the WP7 OS gaming aspects coupled with an already mature Xbox live infrastructure and Facebook with their massive social graph. Contrast this to Google, who even with their tie up with Sony/PS3/PSP, still leaves a fragmented solution because there are other OEMs manufacturing Android phones so how will they fit in that arrangement? I'm sure Sony will not be willing to just easily give away the only advantage they have against other handset makers! Apple's efforts are unknown at this point. The power of additional social elements like friend invitations, achievements, game reviews, sharing screenshot, purchasing virtual goods or even real products, game ratings and reviews cannot be underestimated.
Just like the Zune-Facebook hook up, bringing Xbox live to the center of gaming on Facebook will expand it to a wider audience of over 500 million people. Top this off with a new kind of interactive social/casual games in the style of Jeopardy and Family Feud just to name a few, powered by the Kinect controller and this alliance  gets even stronger. The advantage to Facebook is that it moves its gaming portion beyond the desktop into mobile devices and the living room through  the Xbox 360 console or a HTPC powered by Windows Media Center.
Check back tomorrow, (Friday, August 13th) for part 3 and conclusion of the article.