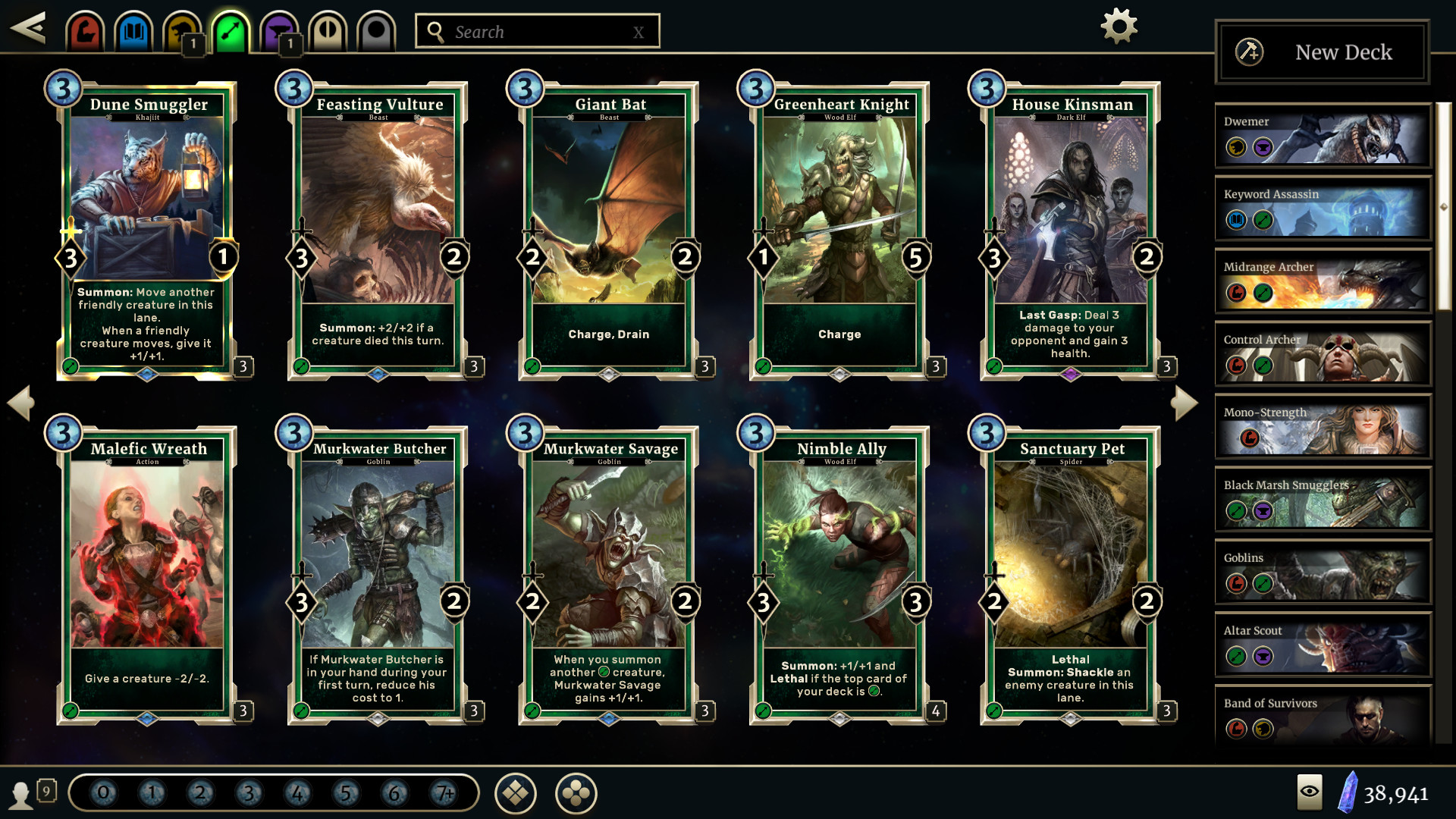 Sony's controversial and anti-consumer stance on cross-play support may have just cost the PlayStation 4 an upcoming Elder Scrolls game. No, not the one everyone is excited for. We're talking about The Elder Scrolls: Legends, a collectible card game.
Speaking with Game Informer at QuakeCon, Bethesda's Pete Hines made it quite clear how important cross-play and cross-progression were to the game. So important, in fact, Hines appeared to indicate that it may not even come to consoles that don't support those features.
"It is our intention in order for the game to come out, it has to be those things on any system. We cannot have a game that works one way across everywhere else except for on this one thing. The way the game works right now on Apple, Google, Steam, and Bethesda.net, it doesn't matter where you buy your stuff, if you play it on another platform that stuff is there. It doesn't matter what platform you play on, you play against everyone else who is playing at that moment. There's no 'Oh, it's easier to control, or it has a better framerate on this system.' It's a strategy card game. It doesn't matter.
"We continue to talk to all of our platform partners," Hines continued. "But those [terms] are essentially non-negotiable.  We can't be talking about one version of Legends, where you take your progress with you, and another version where you stay within that ecosystem or its walled off from everything else. That is counter to what the game has been about."
Hines noted that he is aware of Fortnite's predicament on Sony's console in not allowing cross-play, but he proceeded to doubled-down on previous statements. "I'm just telling you that's our stance. That is our intent. And that is our message. Not specific to anyone in particular, but to everyone we are talking about. This is 100 percent clear. This is what we are doing, what we need, and what we intend."
Over two months ago, Sony's Shawn Layden discussed the company's stance and cross-play and said that they are working on possible solutions. Since then, nothing has really changed regarding Sony's stance, so they appear to be dragging their feet.
This also isn't the first time that Bethesda has spoken out about Sony's cross-play stance. According to the publisher, Sony is the reason that Fallout 76 will not support cross-play between consoles.
Via: Windows Central