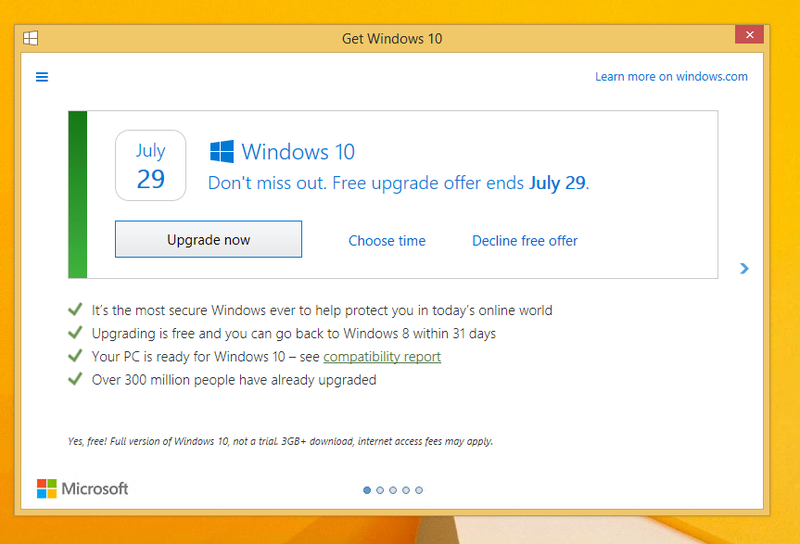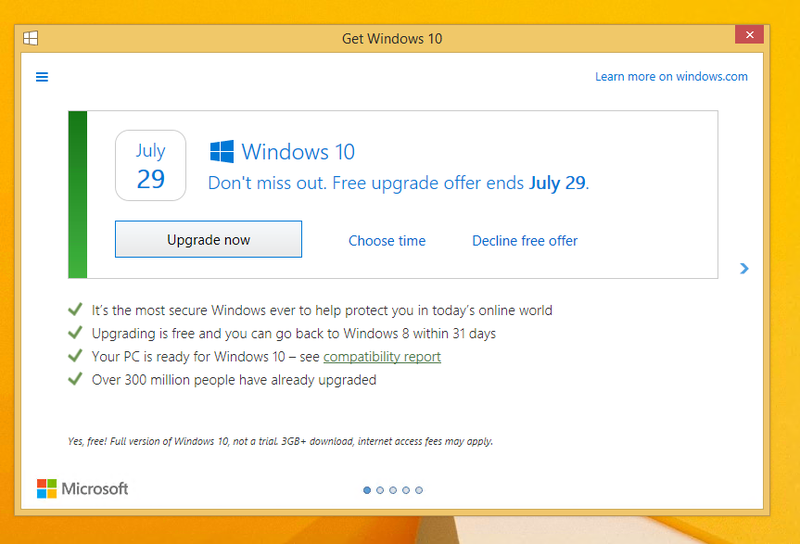 While the deadline for the free upgrade to Windows 10 has passed, the ill-will that Microsoft's concerted push to upgrade their legacy Windows 7 and 8 installed base generated remains.
The Electronic Freedom Foundation has certainly not forgotten and has called out Microsoft for "aggressively push(ing) Windows 10 on its users" and  for "trampl(ing) on essential aspects of modern computing: user choice and privacy."
They complained that Microsoft's efforts went from "annoying to downright malicious", complaining the GWEX.exe app was difficult to uninstall, was being bundled with other security updates and created a "cat-and-mouse game" to avoid it.
They also complained about Microsoft making the OS a recommended security upgrade and downloading an entirely new operating system onto users machines without their knowledge and about the X-button issue on GWEX not declining the scheduled update as expected, saying it was a "questionable tactic."
Coupled with this they expressed concern about Windows 10 sending "an unprecedented amount of usage data back to Microsoft" by default such as " location data, text input, voice input, touch input, webpages you visit, and telemetry data regarding your general usage of your computer, including which programs you run and for how long." They complained that opting out of these features (such as Cortana) was not a guarantee that your computer would stop talking to Microsoft's servers.
They note Microsoft has not revealed how it aggregates and anonymizes telemetry data, how long this data is retained, and only allowed enterprise users to opt-out of it.
The EFF felt Microsoft's questionable upgrade tactics of bundling Windows 10 into various levels of security updates have lowered users' trust in the necessity of security updates and caused some users to switch off automatic updates completely,  meaning that there are users whose machines are at increased risk of being attacked.
The EFF wanted Microsoft to acknowledge its missteps and offer real, meaningful opt-outs to the users who want them, preferably in a single unified screen. It also wanted Microsoft to be straightforward in separating security updates from operating system upgrades going forward, and not try to bypass user choice and privacy expectations.
Microsoft has argued that they need telemetry data to build a better and more secure operating system, but despite massive Insider programs and a year of data we have still seen issues such as the recent freezing problem with the W10 AU.
Do our readers think Microsoft should do more for privacy and user choice or are they just doing what they need to remain competitive? Let us know below.