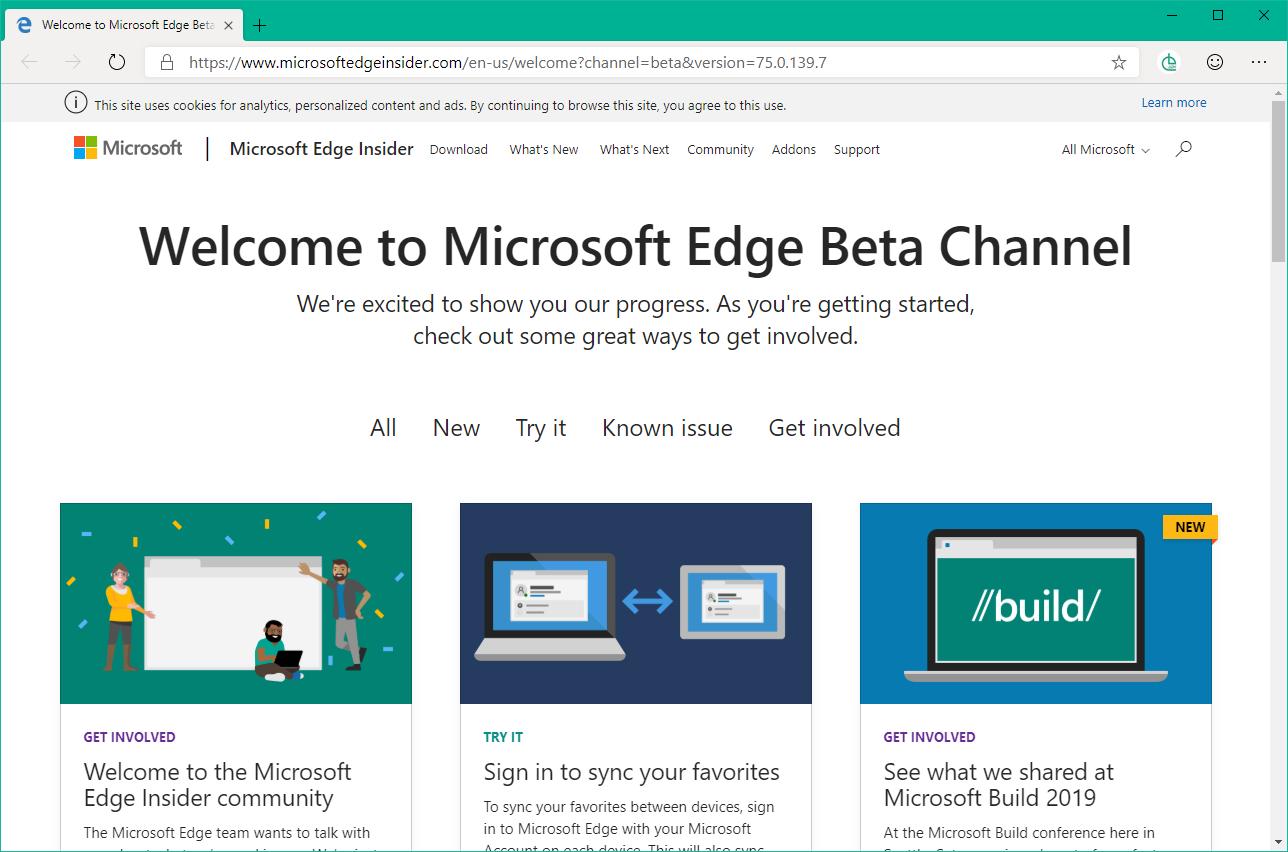 Microsoft Edge beta on Windows 10 has leaked ahead of its launch. Microsoft is currently testing the new browser with Edge Insiders. Visiting the official website will reveal that Windows 10 users can opt for three different channels, Microsoft Edge Canary, Microsoft Edge Dev, and Microsoft Edge beta.
Edge beta is somewhat similar to Slow ring in the Windows Insider program. If you opt for the beta you will receive an update in every 6 weeks but on the bright side, the beta channel provides the most stable Microsoft Edge build for Insiders.
The Twitter user ADeltaX took the pain to make the Edge beta available for all users running Windows 10 and the best part is you can download it by clicking on the below links.
As you can see this isn't coming from Microsoft and if you visit the official Microsoft Edge Insider website you'll notice that Microsoft Edge beta build is yet to come online.
The new Microsoft Edge browser is currently available only on Windows 10 but it's confirmed that it will be available on Mac, Windows 7, Windows 8 and 8.1.