Microsoft is preparing to launch the Windows 10 October Update in a matter of weeks, if not days. Unlike the initial Windows 10 Update, this is not some feature-packed revamp. This release resembles the Windows 10 April Update and appears to be a sign of what awaits a mostly mature Windows ecosystem. Gone are flashy whiz-bang features and themed update names, but instead smaller, refinements to existing features that generally make the operating system better, and nicer to use as a whole — especially with your other devices.
Revamped Windows Search Experience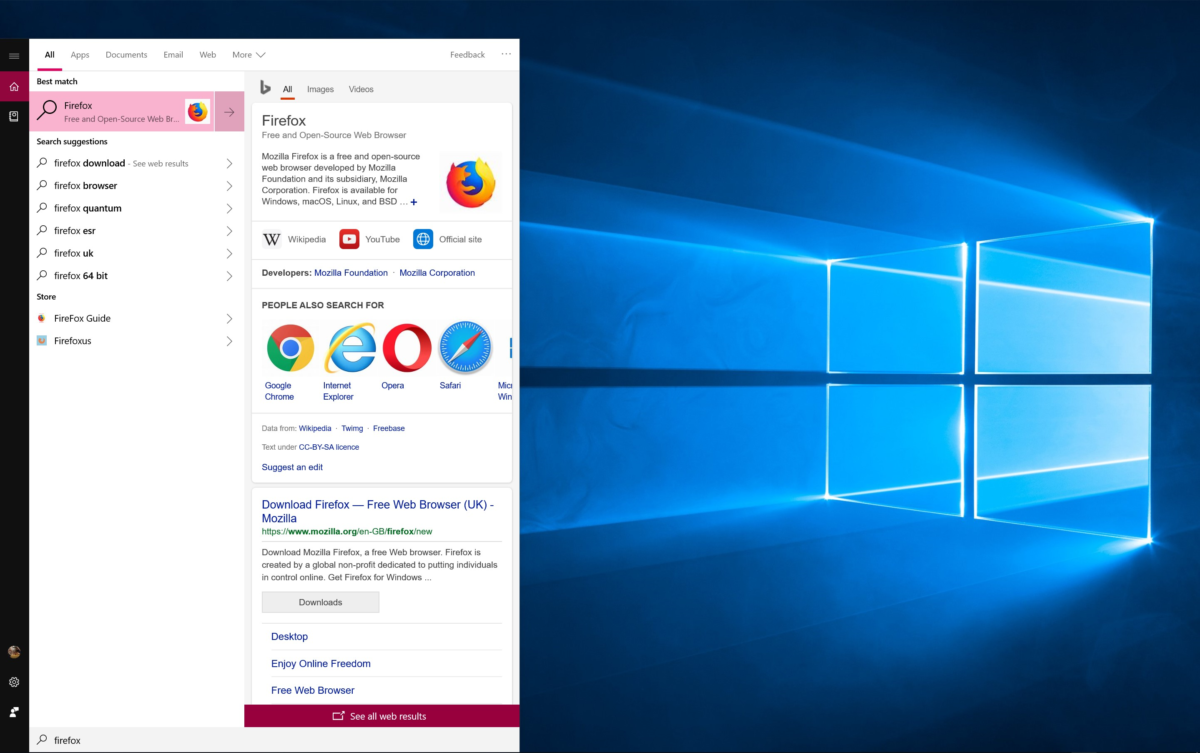 Microsoft is updating the Windows 10 Search experience to surface more useful information, both for searches done locally and on the web. The firm has added a preview pane which displays more information based on what you're most likely searching. For local searches like an app, you even get more app details surfaced up front, and you can perform actions like pinning an app to the taskbar or uninstalling it right from the search bar itself.
For web searches, the preview pane displays relevant information upfront, removing the need to jump into a separate Edge or Chrome browser window to complete your query.
Dark Theme File Explorer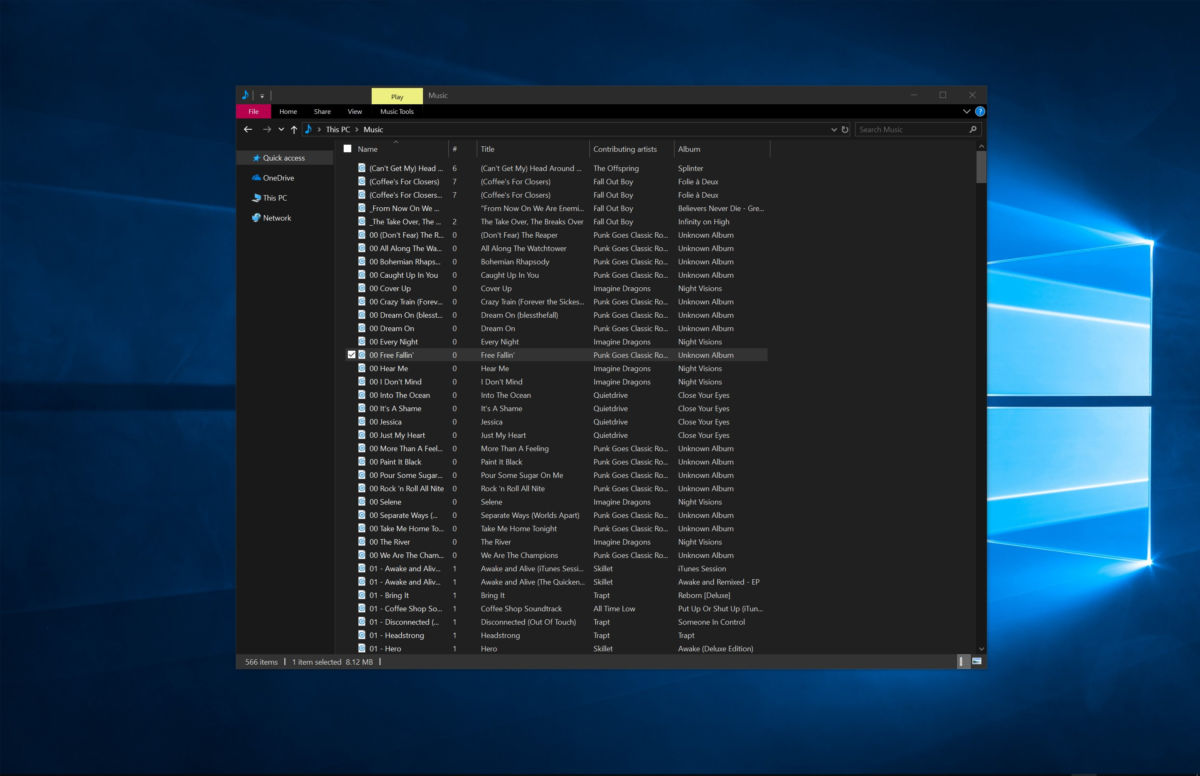 Dark theme fever has recently seized most software makers in the past few months. Facebook is turning its Messenger app dark, Google is doing the same to Android and ChromeOS, Apple is bringing a dark mode to Mojave, and now Microsoft is doing the same with File Explorer. To be clear, it is not like Microsoft didn't already offer a comprehensive dark mode with Windows 10 for years now. That setting only applied to Universal Windows apps (broadly speaking), and not to traditional Win32 programs like the File Explorer and Control Panel. With this release, Microsoft is addressing at least one such oversight. The firm issued several iterations of the dark mode file explorer before eventually settling on a soft grey hue that it plans to ship to users later this month.
Snip and Sketch Tool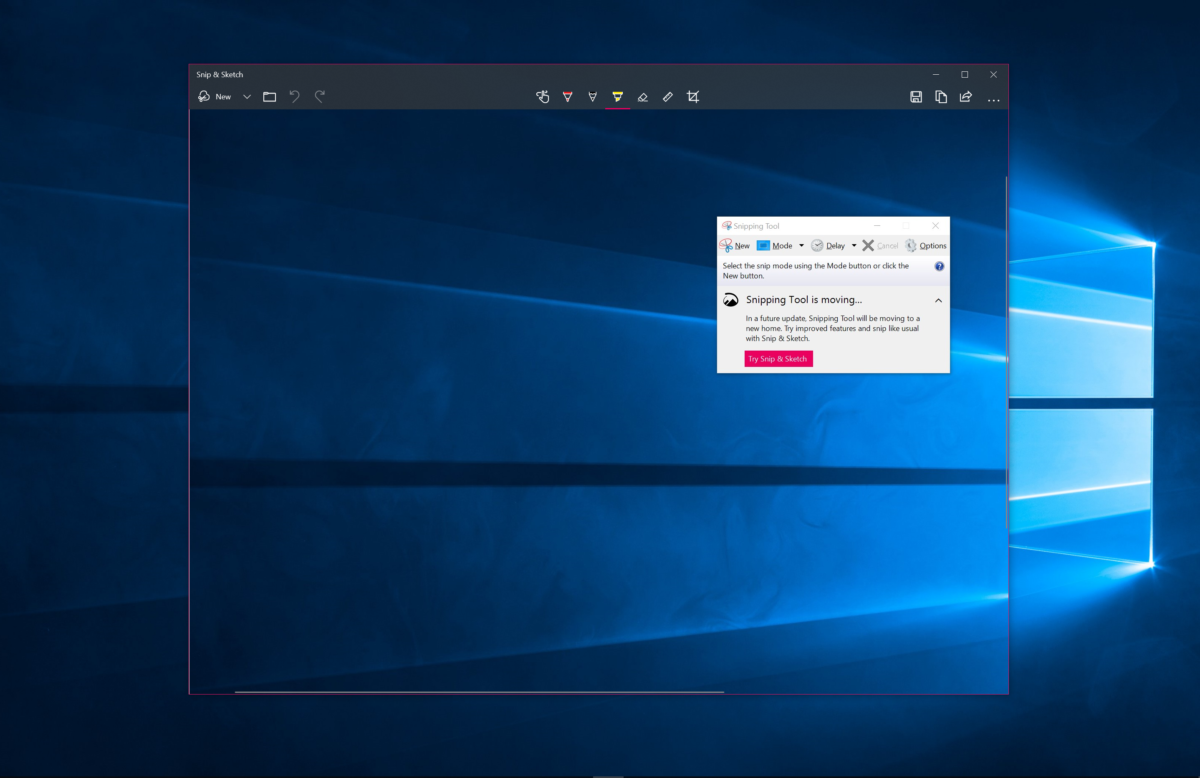 Microsoft is replacing the snipping tool with a new tool on its universal Windows Framework known as the Snip and Sketch tool. Snip and Sketch will also be replacing the Windows 10 Screen Sketch tool which was previously part of the Windows Ink toolset. This tool is a more modern take on the Snipping Tool, providing traditional screenshot editing functionality with modern options like Windows Ink and a quick share option where edited or annotated screenshots can quickly be shared to social media.
Snip and Sketch can be found in the start menu's app list, in the Windows Ink Workspace, or by editing a screenshot captured when using the 'Screen Snip' Action Centre button.
Cloud Clipboard

Microsoft is bringing a new Cloud Clipboard feature to Windows 10 with this new update. Cloud clipboard is one of the few new features in Windows 10 1809. For users signed into multiple PCs with the same Microsoft account, it ensures that data copied into the clipboard remains in sync across all your PCs. You can recall data placed on the keyboard on one computer when you're on another one and access the keyboard history with Ctrl + V.
Microsoft wants to enable support for cloud clipboard in its cross-platform Swiftkey app in future updates, but that's not ready just yet.
Your Phone
Microsoft wants to be the bridge between your phone and your PC, and now that no one is using Windows Phones to allow the firm to bridge that gap the way it would like to, the company has worked around that problem with Your Phone. Technically already sort of available, Your Phone is an app that will let users share data from their phones to their PCs seamlessly. Your captured photos show up on your PC (once you install the Your Phone Companion app), and you'll be able to read and reply to messages (on Android devices). Now, while most regular users will use frictionless, preinstalled services like Google Photos and Android Messages, not all users are into using Google — and some may not even be able to in countries like China or Russia. Microsoft provides an alternative for those users with Your Phone, adding to an already powerful suite of mobile apps.
Quality of Life Improvements.
Microsoft has also added more than a few quality of life improvements to Windows 10 with this update. These aren't significant updates that users will immediately notice or use every day like they will the clipboard or search, but they're more like nice-to-haves that enhance Windows overall. The Bluetooth menu now shows the battery life of all devices connected to it, allowing users to manage their devices from one central location. For users in tablet mode, Microsoft is bringing over its Swiftkey keyboard to Windows 10. Users will have access to the powerful swipe gestures and prediction engine that power the Android and iOS Swiftkey keyboards. The keyboard also gains access to the new emoji 11 standard and all the emoji included with that. Microsoft's Edge gets a new dictionary feature in reading mode, as well as a line focus tool in this release.
Video lovers would be happy with the auto HDR improvements and Windows' new 'Adjust Video based on lighting' setting, people on storage light PCs will be pleased with the Storage Sense improvements, gamers will appreciate auto-Focus Assist when playing a game in full screen.
---
What's the Windows 10 October Update about? In a sentence, it's a Windows 10 Update — in October. Your files will still be where you left them, your apps as well, your PC will just work better with some of your other devices, some features will be enhanced, some old ones will be removed. It won't blow your socks off, but that's Windows as a service. Don't worry about it.