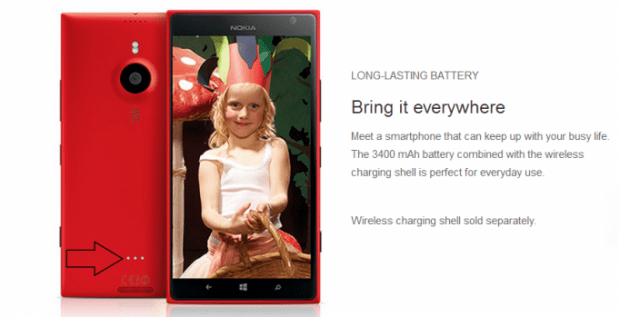 Yesterday we were assured by the Nokia product managers that the Nokia Lumia 1520 does have built-in wireless charging, despite our sceptisism.  It seems that sceptisism was not misplaced, as it seems at least the AT&T version of the handset does not have Qi built in, but available via the usual wireless charging back.
Now the models we handled at Nokia World certainly did not have those charging shell contacts, so hopefully the rest of the world will not be blighted by the need for the finicky charging shells.
See more at AT&T here.
Via WPC.