Fortnite: Battle Royale is the most popular thing on the planet – prove me wrong – and the game's recent South Korea launch has only proven that further.
In an interview with Korean website Inven, Epic Games Korea's spokesperson said that the game has reached 8.3 million concurrent players. 8.3 MILLION!

To celebrate this gigantic milestone, Epic Games have hired Guardians of the Galaxy actor Chris Pratt to star in Korean billboards for the game. Apparently, Guardians of the Galaxy is very popular in Korea.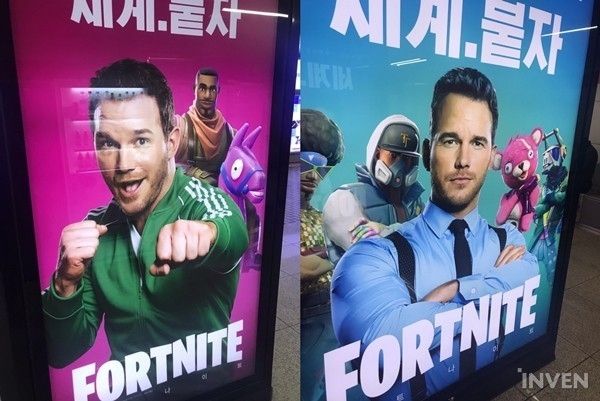 With the addition of cross-play and the help of every YouTuber and Streamer on the planet, Fortnite might have become one of the few unstoppable video games, joining the ranks of GTA V and Minecraft.
Source: Inven