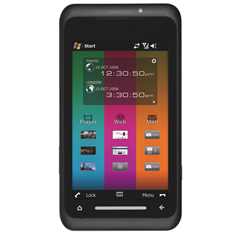 We have been making it a big deal to produce the first TG01 ROM to be a WMPoweruser ROM, but it seems one XDA member beat us to it. arag0n85 in the Toshiba TG01 forum just merely hours ago has released his own ROM for the TG01.
His ROM is a debranded Orange UK ROM that removes all the unessential apps and fixes some things. Our own Cook/Editor l3v5y had this to see in his last two twits "The only major obstacle in the way of ImageUpdate is being able to make new DSMs… I STILL HATE THE LITTLE ****" and "Working on kitchen scripts for TG01… Not as user friendly as a visual kitchen, but better than command prompt… :D."
As you can see he is still fighting to release not only a clean ROM(what is being released today), but a fully loaded TG01 ROM with some HTC features.
I am very unhappy we were beat to this, but all that matter is the device has some a ROM and will have some more very soon.
To stay on top of all the updates on the Toshiba TG01 ROM follow I3v5y or follow myself, or both.