| Sponsored |
Text Blaze recently released a new app for Windows. This article answers every question you might have, from "What is Text Blaze?" to "How can it help me?"
Text Blaze is a productivity tool that is now on Windows platforms. Text Blaze is a productivity tool that helps you save time by eliminating repetitive typing.
Recently, Text Blaze released a new Windows app that allows Text Blaze to integrate with any Windows application.
Keyboard shortcuts help you create useful text templates
Text Blaze allows you to use keyboard shortcuts to create templates that you can use anywhere online. With just a few keystrokes, you can quickly insert entire messages or emails.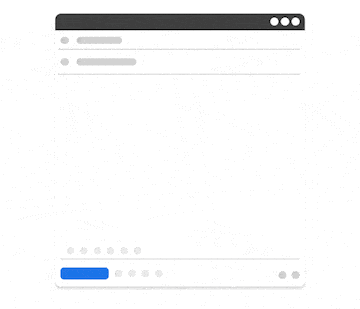 It can be as simple or as advanced as you want it to be
Text Blaze can be as simple or advanced as you need/want. For example, if you just want a template to quickly insert an email signature, you can use "/sig" and your custom signature will be inserted.
However, if you want to get more technical, you can add subject lines, emulated key presses, and more into your template to maximize your productivity.
Here are a few features that make Text Blaze great:
Form fields (placeholders for names, dates, drop-downs, etc)
Toggle fields (turn aspects of your template on/off in real-time)
Formulas (Text Blaze will perform calculations within your templates)
Logic -> if/then (you can conditionally include content in your templates)
Community (the Text Blaze community is happy to answer any question you have)
If you want basic text expansion, Text Blaze works. If you want an advanced automation tool to help you save tons of time, Text Blaze works.
It's easy to sign up and start saving time
Here's how you do it:
1. First, make sure you have Text Blaze installed and that you created an account.
2. Next, go to your dashboard, and click the plus button to create a snippet.
3. Then, give your snippet a name (label), shortcut (what you type), and contents (what's inserted.
4. After that, type your shortcut, and the contents of your snippet will replace it.
Using Text Blaze's guides and documentation, you can create your own templates and start saving time instantly.
It's compatible with all Windows apps
One of the coolest features of Text Blaze is that it works everywhere. You can insert Text Blaze shortcuts on any Windows application or website (as long as the site is on a Chrome browser).
Whether you're using Outlook, Slack, Notion, OneNote, or Word, Text Blaze makes it easy to save time while typing on any of your favorite apps.
There's a free version you can use forever (no trial)
If you're on the fence or just not sure if this is for you, don't worry! You can give Text Blaze a try for free without fear of having to pay.
You can get value out of Text Blaze without paying a single dollar. For a basic (free) plan, you can create up to 20 snippets (up to 2,500 characters per snippet).
Plans:
Basic – Up to 20 snippets, up to 2,500 characters in a snippet, limited snippet sharing, and trial forms support.
Pro – Up to 1,000 snippets, up to 25,000 characters in a snippet, double the snippet sharing, full forms support, and images in snippets.
Business – Up to 4,000 snippets, up to 50,000 characters in a snippet, unlimited snippet sharing, full forms support, images in snippets, managed multi-user billing, snippet change history, last editor notifications for snippets, create teams with shared folders, consolidated organization, usage statistics, and organization-wide access controls.