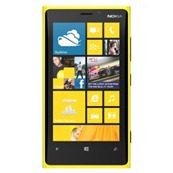 We have already heard that Bell Canada will not be delivering the Nokia Lumia 920.
Now we can add Telus to the list of carriers who will not be getting Nokia's Windows Phone 8 flagship.
One of our readers enquired about the handset from Customer Support and received the following reply:
Hello Tommy,

The Nokia 920 is not part of the list of phones coming to TELUS by the end of the year.

Nicolas
That only really leaves Rogers as the only major Canadian carrier to declare for or against the Nokia Lumia 920. With Rogers being the largest it seems quite likely that they will also be the preferred exclusive carrier for the handset, but for now we will just have to wait and see.
Thanks Tommy for the tip.