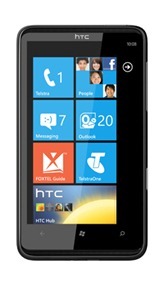 At present Telstra is carrying the HTC Mozart and the LG Optimus 7Q (better known as the Quantum) and will soon have the HTC HD7.
Windows phone 7 has been selling well down under, and obviously these users are as eager to get their updates as everyone else.
On their new HTC HD7 pricing announcement page the company has announced their time scale for the push.
The wrote:
Software updates for our current Windows Phone 7 customers
We know our Windows Phone 7 customers want the latest, best-performing software for their smartphones. We're working with Microsoft and phone makers to deliver OS updates as quickly as possible. The Windows Phone 7 'pre-update' has passed Telstra's test program and we expect Microsoft to make it available to our 7 Mozart and LG Optimus 7Q customers late this week or early next week. Additional software updates for both devices will follow in April.
Hopefully testing for the NoDo update will progress much more rapidly than the Pre-NoDo update, but I suspect "in April" actually means late in April and likely May for most users.
Thanks Chris for the tip.