In a blog post Microsoft explained that in the fight to balance user friendliness with power, they have decided to hide browser developer tools by default from the right-click menu in Edge, until developers enable them in About:flags or by invoking developer tools via keyboard shortcuts (F12 & CTRL+SHIFT+I) or from the "…" menu in Microsoft Edge.
Telemetry has told Microsoft that most visits to the Inspect Elements menu was by accident and not by web developers, which justified the change, helpful when menu items are larger by default on Windows 10 to maintain finger friendliness.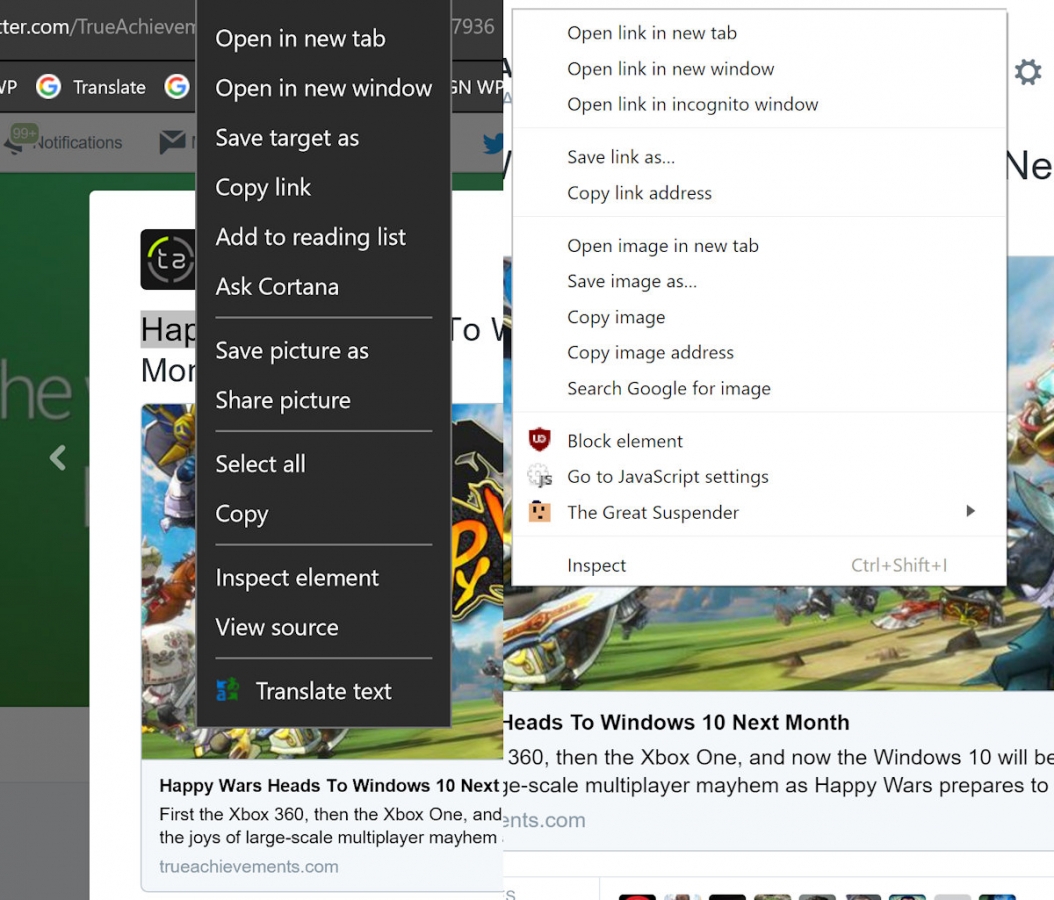 As one of the few who use Edge as my main browser, I fear this plan to shave functionality from the browser (justified by telemetry) will not detect users who have to switch to another browser to complete a task.
In the above picture I wish to open the image in a new tab (adding :orig to the url gives you the original size uncompressed image) , something which is easily possible on Chrome but impossible in Edge.
Of course popping into Chrome to complete a task is not a big deal, but the reasons forcing this will never be detected via Microsoft's Edge telemetry, especially when most of the power users who need these features have probably switched it off.
Microsoft has found some success with plugins by cloning Google Chrome's plugin interface. I wish to urge Microsoft once again to consider doing the same with the features and functionality of Chrome. There should be no reason why some-one needs to switch to another browser to complete a task, particularly when it comes to something as simple as opening an image in a new tab.